Update from St. Boniface Hospital September 2022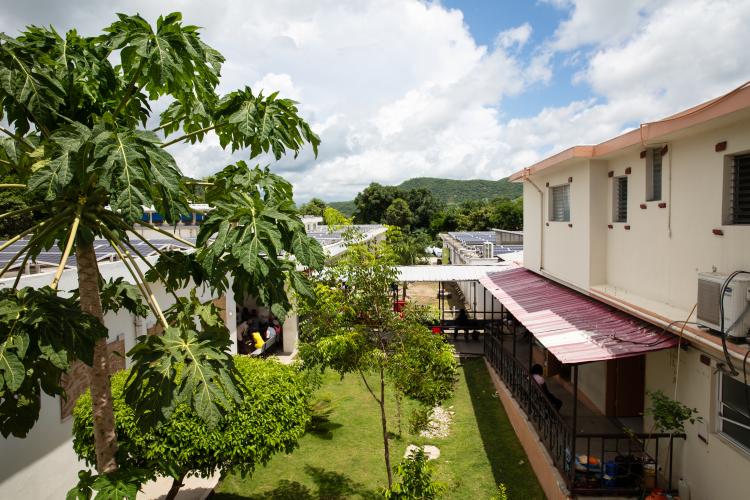 As Haiti continues to face a deteriorating humanitarian situation, the doors of SBH remain open, 24/7, for every patient in need.
Haiti has been experiencing a new period of "peyi lòk", or "country lockdown", for nearly two weeks. Dangerous roadblocks are severely disrupting supply chains and making it nearly impossible for patients or staff to travel. Roadblocks and unrest, combined with ongoing gang violence, have also contributed to severe fuel shortages and a near total communications blackout in many areas of the country.
These challenges have forced many health care facilities and other critical institutions in Haiti to suspend operations in recent days. Thanks to our heroic staff and the steadfast support of our partners and the local community, SBH has continued to remain open and fully operational throughout this crisis.
Our clinicians have been working for days on end in the most complex and challenging conditions to save lives. Our operations team has moved mountains to keep the hospital stocked with essential supplies, food, water, and fuel. And our collaboration with partners, including the Haitian Ministry of Health (MSPP), community leaders, health care facilities throughout the region, and relevant international organizations and agencies, has been essential as we help lead the south through this ever-changing landscape.
HEI/SBH is deeply concerned about the impact of this crisis on the people of Haiti, especially those who lack financial resources and reserves of food and water. We fear the unnecessary loss of life that will result when sick and injured people are unable to travel to health facilities for care. We remain unwavering in our commitment to ensuring that all people, regardless of their ability to pay, have access to high-quality, compassionate health care. And we will continue to do whatever it takes to remain a constant for the people of Haiti during this difficult time.