Story
Water Improvement Project Moves Ahead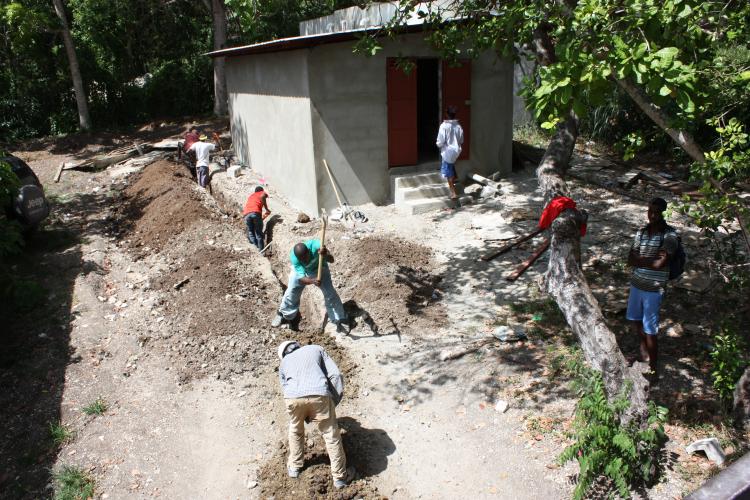 It's no secret that hospitals require an extraordinary amount of clean water to function, but in a place like Haiti, where resources are scarce and infrastructure poor, access to potable water is all but an impossibility.

Water is precious in Fond des Blancs and throughout rural Haiti, so it's imperative that SBH be as conservative as possible in its water usage without lowering its sanitation standards.

Each day, due to inhibiting factors such as drought and hospital expansion, SBH faces a potentially catastrophic shortage of water. The water supply falls short 3,000-5,000 gallons per day, forcing us to manually truck that much water to the hospital every day from the spring nearly three miles away. If the water truck breaks down, or storms wash out the road, the hospital can very quickly run out of water and not be able to provide care to our patients.
Image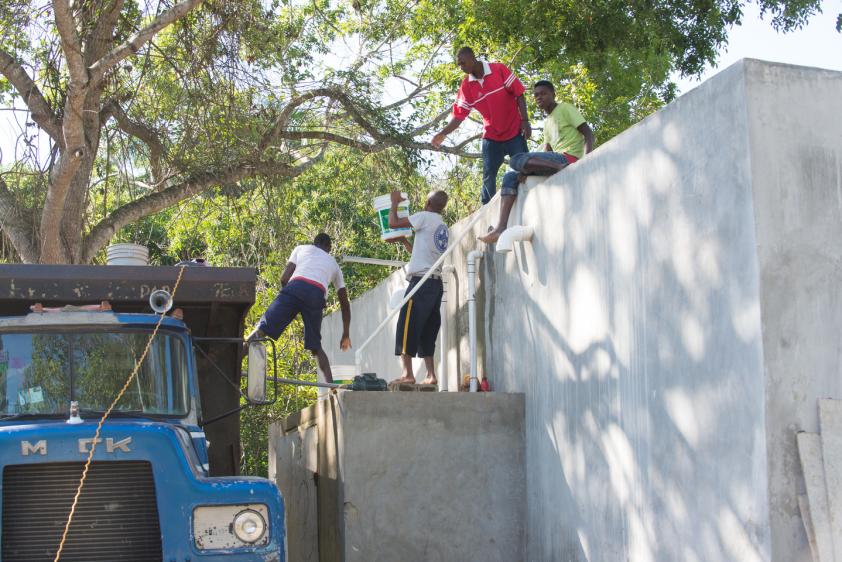 With the addition of our new Infectious Disease Center, Surgical Center, and residence building, the hospital's water needs will only grow, increasing by approximately 10,000 gallons per day within the next 12 to 24 months.

While water quantity is a pressing issue, water quality is even more important. All running water must be filtered and chlorinated before hitting hospital sinks and toilets. Otherwise, we run the risk of contaminated water infecting patients and staff with any number of waterborne illnesses. Because there is little room for error, our water and sanitation team regularly tests the treated water for bacteria and free chlorine to ensure that the system is functioning properly. With our current system, adjusting the chlorination levels, and adding additional filtration is a manual and often arduous process.
Image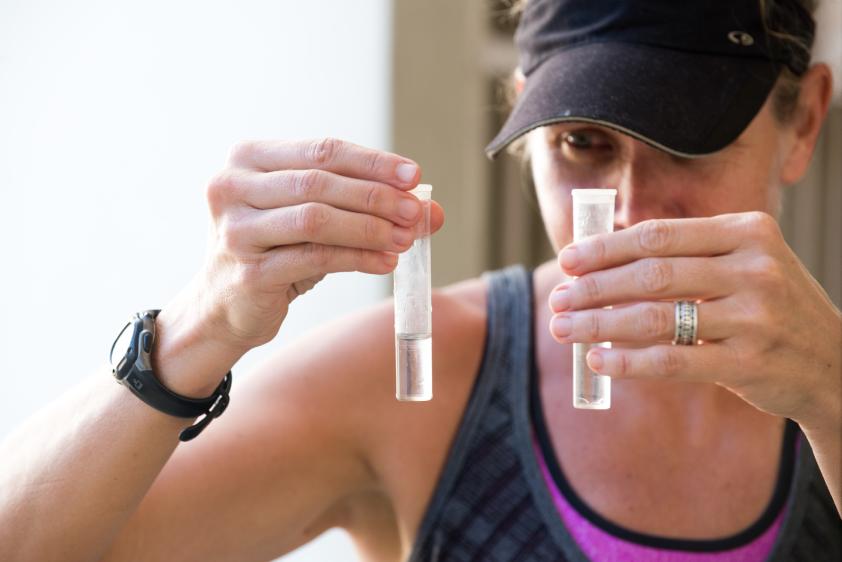 Last month, our construction partners at Build Health International (BHI) started work on a small water filtration unit on campus, adjacent to the 20,000-gallon hospital cistern. The newly completed building houses a filtration unit, which was generously donated by our friends at the GE Foundation, and a sodium hypochlorite generator, donated by Operation Blessing.

HEI/SBH's WASH coordinator, Lisa Ward, is working closely with BHI and the Fond des Blancs Water Committee to build a direct water line from Dugue, the local protected spring, to the hospital. The Water Improvement Project, as it has been dubbed, is being funded by Food for the Poor and the Kellogg Foundation. Once construction is finished, water will pump from the spring, through an underground pipe installation, and into the hospital's water treatment unit.
The water line project, slated for completion by Fall 2016, will provide a sufficient amount of water for the hospital's growing need and will work in tandem with the new filtration building to ensure that SBH has enough clean water to treat all of our patients and provide plenty of clean drinking water for patients, staff, and visitors.

While the direct line will increase water accessibility, the hospital will still use its current sources–three onsite wells and rainwater collection from three buildings on campus—to ensure clean, reliable water all day, every day of the year.

Maintaining hospital water quantity and quality could be, in many cases, a matter of life and death. Ensuring the hospital has a reliable, safe source of water at all times will vastly improve our ability to care for our patients, especially as the number of people coming to the hospital continues to grow. That's why Bill Gimson, HEI/SBH's Chief Operations Officer - Haiti Operations, declared the first day of construction on the Water Improvement Project—July 4, 2016—"Water Independence Day at St. Boniface."