Story
Water Starts Flowing to the Hospital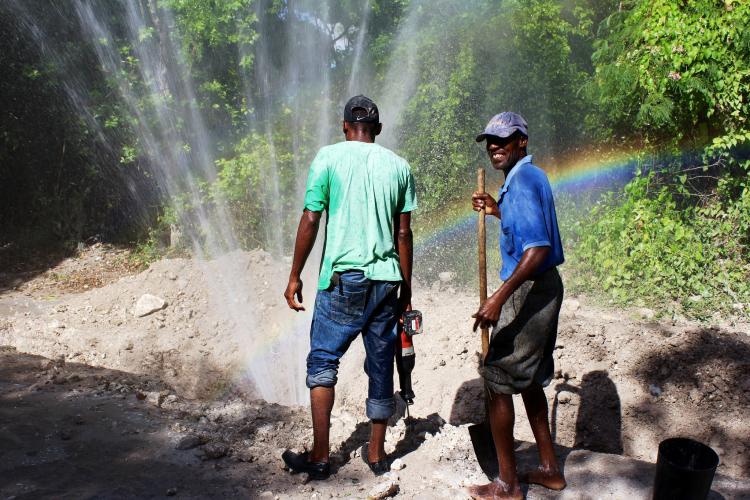 SBH's three wells used to produce enough water to satisfy all the hospital's needs. But this year, because of the hospital's growth, and with wells running dry due to the ongoing drought, the operations team resorted to trucking water from the spring two miles away, and filling the hospital's cisterns by hand, bucket by bucket. For the hospital to run out of water would be disastrous—not only would there be no water to drink, but it would be impossible to clean the building, laundry, or equipment, the kitchen would run out of food, and we would not be able to care for the vast majority of our patients. Something had to be done to make sure that the hospital never runs dry.
On July 4, 2016, with funding from Food for the Poor, our construction partner Build Health International started working on a permanent solution to our water crisis: building an extension to the pipeline that brings water from nearby Dugue Spring to the town of Fond des Blancs, so that water can finally flow directly to the hospital. Thanks to the team from BHI and their crew of workers from Fond des Blancs, the hospital has its first consistent source of water ever—one that we hope will reliably keep patients, staff, and facilities clean and hydrated for many years to come.
Image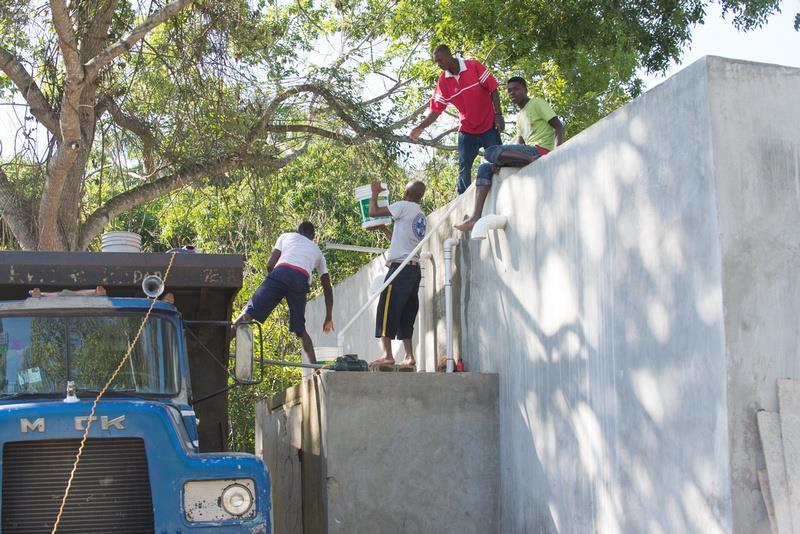 The water truck makes one of its multiple trips per-day to the Dugue Spring to provide the hospital with water this year.
Image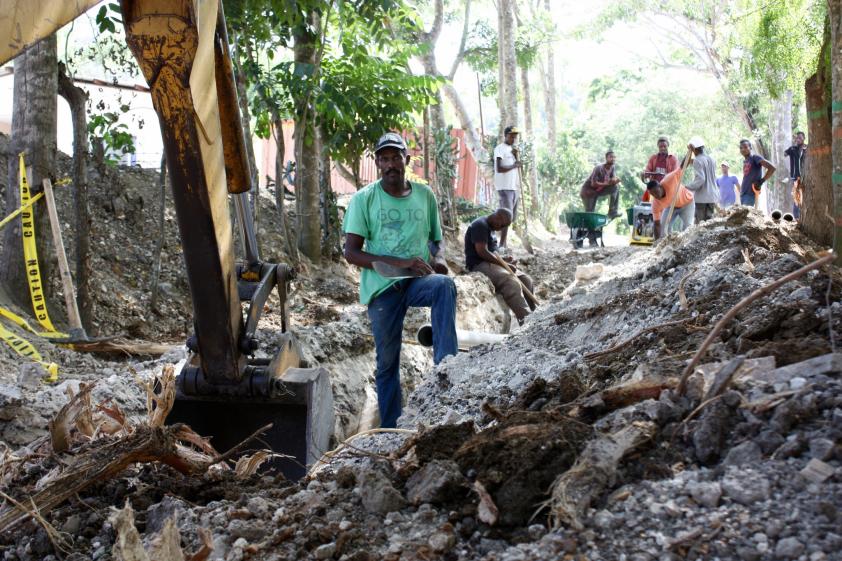 The project started by laying PVC pipe in a trench leading from the hospital cisterns through the town. Here, Daniel Joliecour uses his machete to remove roots and rocks that could damage the pipe
Image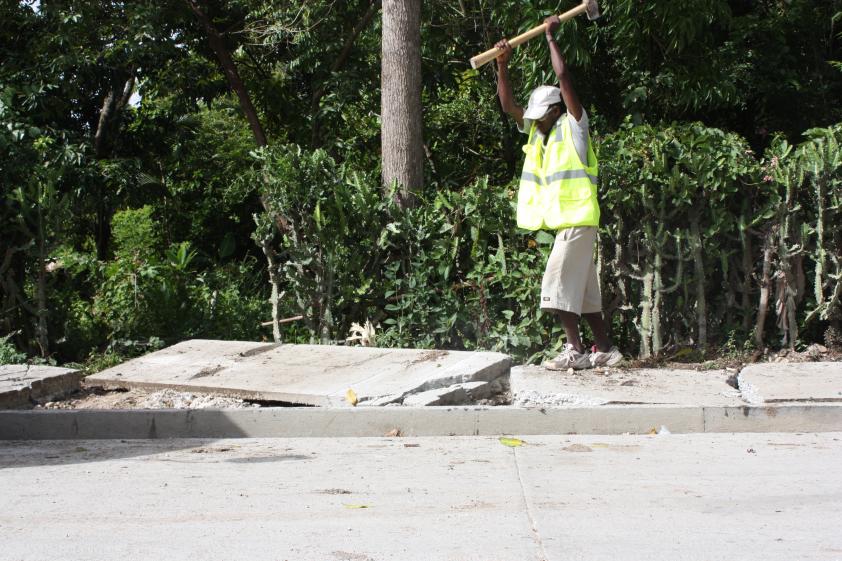 Once at Fond des Blancs only paved road, the team laid pipe underneath the sidewalk. They removed cement, laid pipe, and re-poured the sidewalk all at once to avoid disruptions for local residents.
Image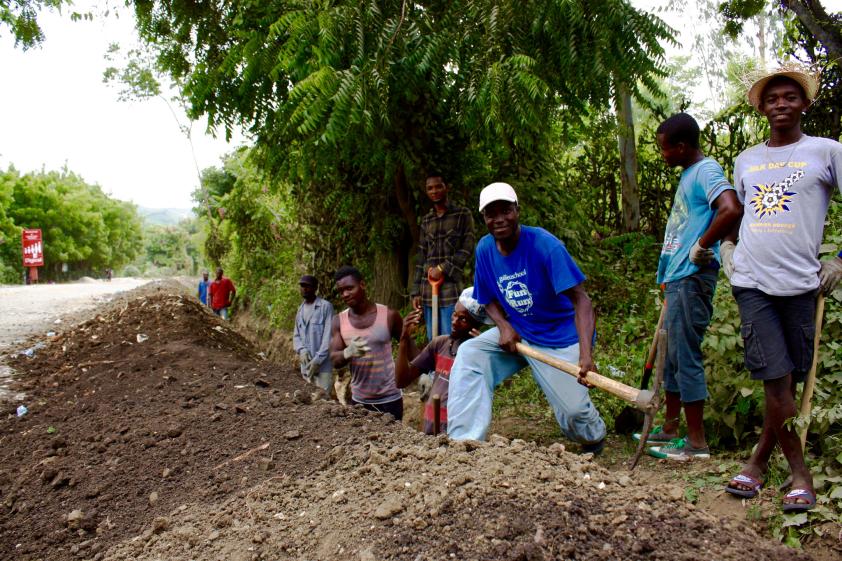 After digging a nearly mile-long trench for the new pipeline, our crew reached the main line that brings water from the Dugue Spring into the town.
Image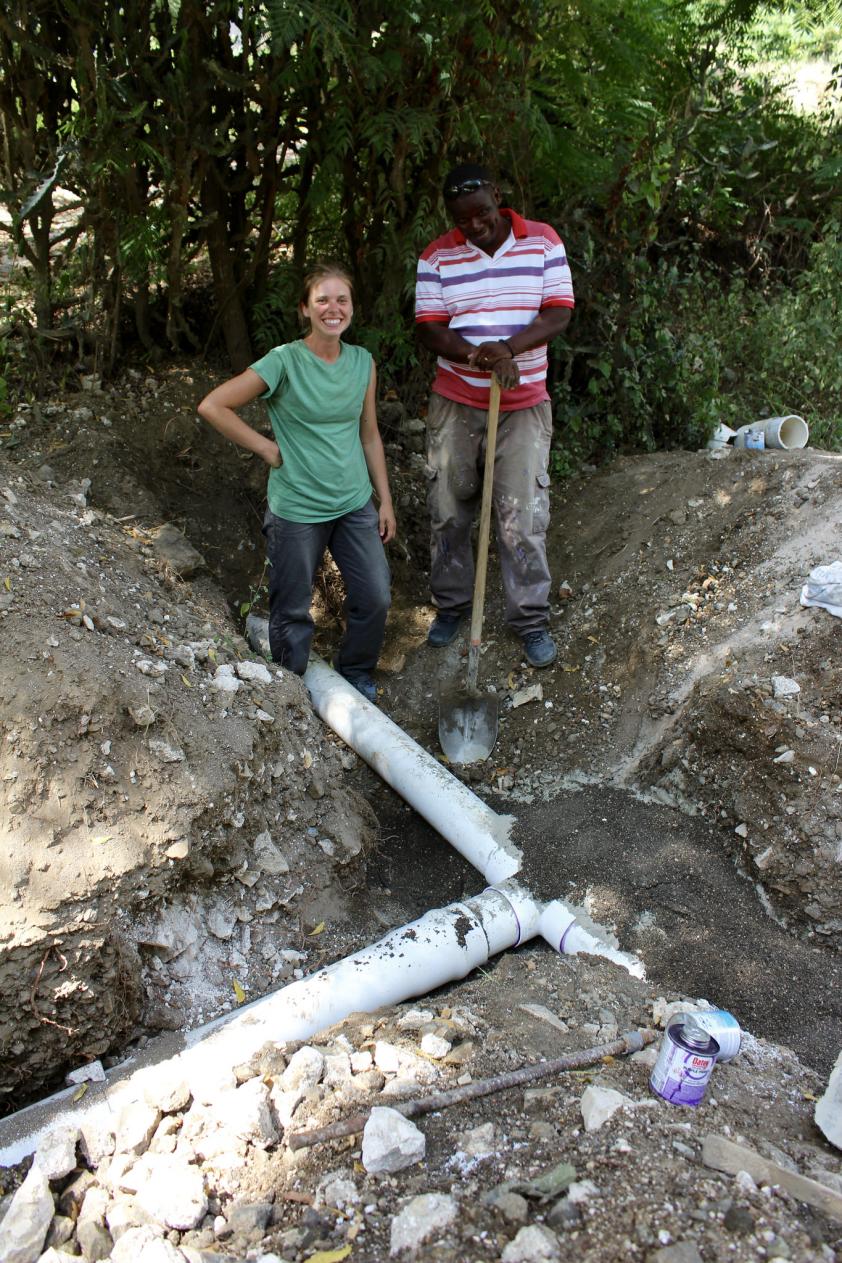 At the tie-in join, Master Plumber Jack Manderson connected the two lines, and the construction phase was complete!
Image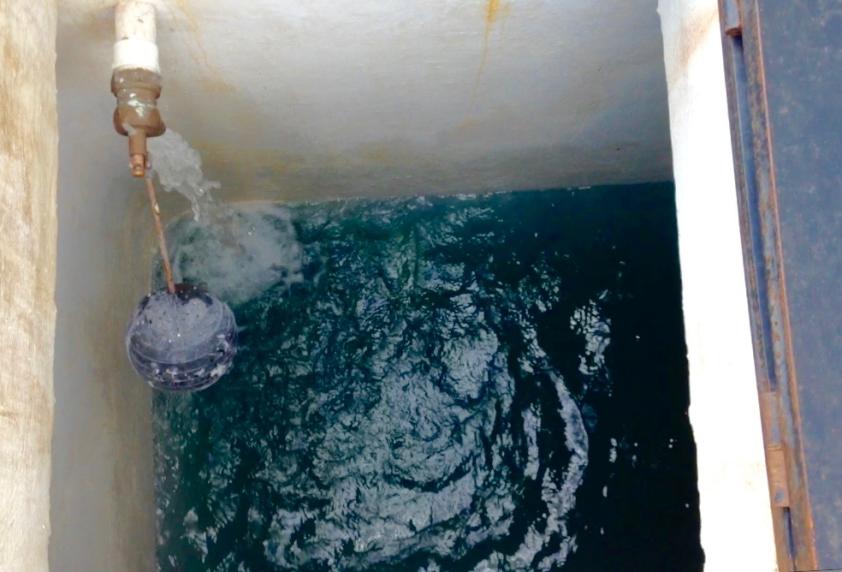 We turned on the pump and waited for the water. Pictured here is one of our hospital's 12,000-gallon cisterns filling with fresh flowing spring water!