Image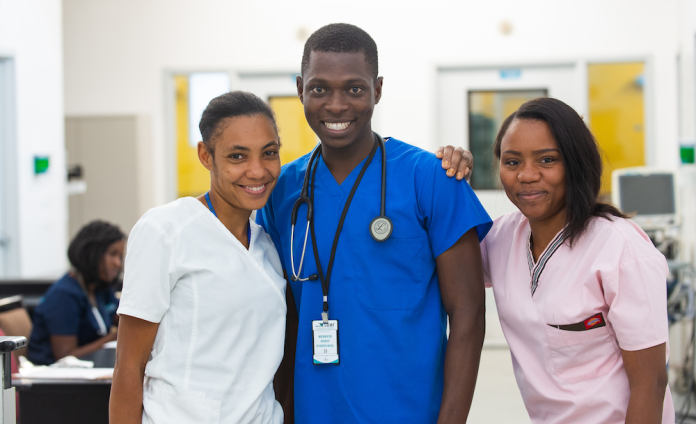 Volunteer
Volunteering your time and skills can be a powerful way to help provide care to people in southern Haiti—even if you are not a doctor or medical professional.
HEI/SBH occasionally needs experienced medical professionals to volunteer on a short-term basis for training and special skills. Those positions will be posted here as needed. However, because our mission is to help build the long-term sustainability of the Haitian medical system, we prioritize hiring well-trained Haitian medical professionals for all positions at the hospital.
Have skills in fundraising, communications, event planning, or finance and want to volunteer those skills to help HEI/SBH grow and thrive? Please contact us at info@haitihealth.org.
For volunteer positions helping with construction, plumbing, or other infrastructure improvements at the hospital, please contact our partners at Build Health International.