A Generous Donation Helps SBH Uphold the Highest Standards of Cleanliness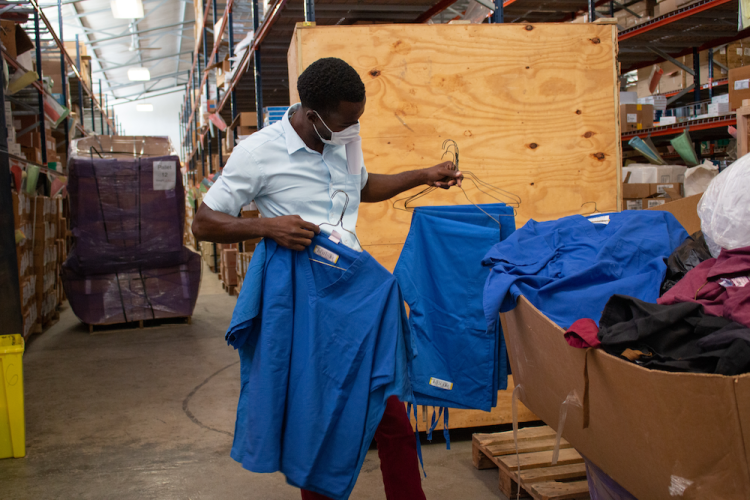 A clean hospital is critical to providing the high-quality care that all patients deserve. Hospital sanitation often brings to mind things like shiny, sterile equipment, clean floors, and exam gloves. But another critical component of a clean hospital is spotless laundry and linens. A recent in-kind donation by the healthcare linen company ImageFIRST is helping to keep SBH outfitted with high-quality scrubs, gowns, sheets, and other linens during one of the most difficult times in our hospital's history.
In March 2020 as the COVID-19 pandemic began to spread throughout Haiti, HEI/SBH began to prepare the hospital for an influx of patients affected by the disease. Together with our partners from Build Health International, we constructed a new triage and treatment center to provide safe, isolated care to patients with COVID-19 symptoms. As we outfitted the center with oxygen, patient monitors, beds, and other equipment, we also needed to increase our supplies of linens. We were grateful when ImageFIRST reached out to us to help fill this need at the hospital with a generous in-kind donation of linens and laundry.
ImageFIRST is the largest and fastest-growing healthcare linen rental and laundry services provider to medical practices in the United States. They quickly sent more than 7,000 items to Haiti, including patient gowns, surgical towels, scrubs, and bedsheets. Although the pandemic caused global shipping delays, our supply chain team was able to work with ImageFIRST and our partners in Port-au-Prince to move the items through customs as quickly as possible and transport them to the hospital. "We were honored to provide St. Boniface Hospital an in-kind donation of much-needed linen products," said Jamee Niles, Vice President of HR at ImageFIRST. "St. Boniface provides a much-needed essential service to their community, and we saw an opportunity to help. Despite the disruption of the pandemic, and thanks to Health Equity International's help, we managed to get pallets of these products to them."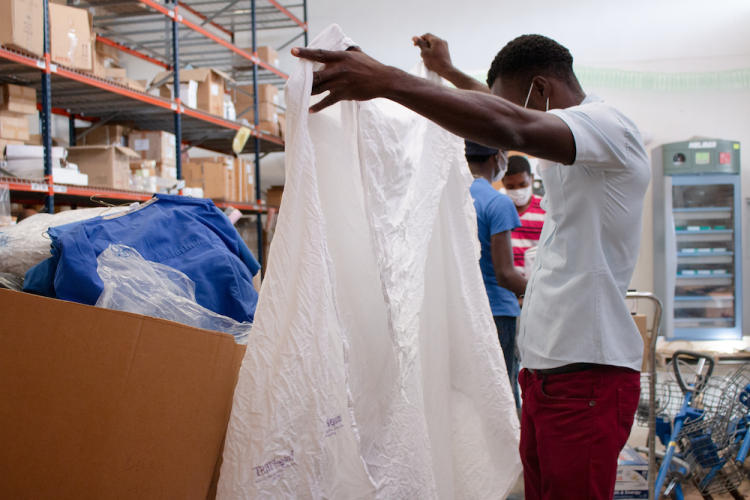 Once in Fond des Blancs, HEI/SBH's warehouse team sorted the items and began sending them into circulation at the hospital. Staff quickly donned their new scrubs and spread clean, new sheets on patient beds. "We are grateful that ImageFIRST reached out to us and were able to provide such a generous in-kind donation of much-needed hospital linens during this really challenging time," said Dilek Gungor, Supply Chain and Logistics Manager at Health Equity International. "The items are all high quality, which means they will be able to be washed, sanitized, and reused many times. As our staff works around the clock to treat COVID-19 patients and keep all other hospital services running, their support is invaluable." 
Click here for more information about how we are responding to the COVID-19 pandemic.