Non-communicable diseases (NCDs) accounted for an estimated 57% of all deaths in Haiti in 2020, according to the World Health Organization (WHO). Yet due to limited resources, the Haitian health system has had little capacity to focus on NCDs or to support the effective management of chronic conditions. SBH provides ongoing care for all of our patients, including those with conditions like diabetes and heart disease.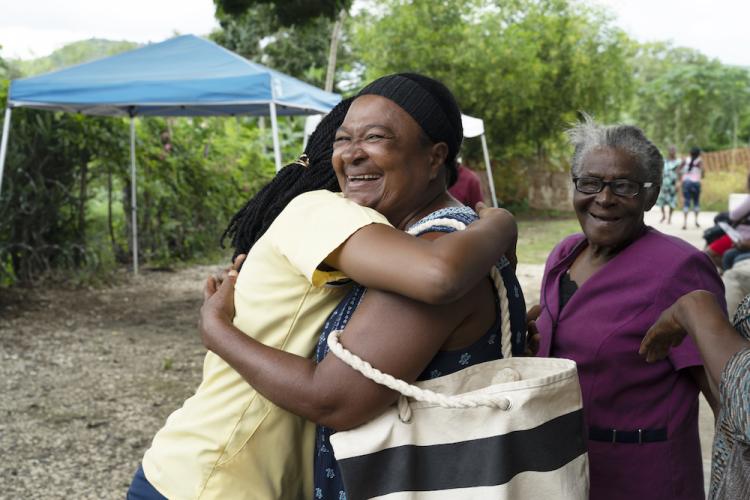 Diabetes
HEI/SBH is the only provider of diabetes care in southern Haiti. People with diabetes cannot produce enough of the hormone insulin, which is necessary to regulate blood sugar levels. Diabetes is severely under-diagnosed across the country, and most patients do not discover their diagnosis until they are critically ill. In extreme cases, diabetes can cause kidney failure, eye failure, heart disease, and foot ulcers.
At SBH, patients with diabetes receive comprehensive care and consistent access to lifesaving insulin. Patients are taught how to make changes to their diet to help alleviate their symptoms, and they receive frequent checkups to help manage, monitor, and treat the many different comorbidities they may develop, such as hypertension and foot ulcers. Patients also have access to our 24/7 surgical care center which can provide urgent care for advanced and limb-threatening wounds.
Heart disease and hypertension
According to WHO, heart disease is the number one cause of death in Haiti. At SBH, heart disease and hypertension are often seen in conjunction with diabetes. Our internal medicine team provides routine care and monitoring for patients with these conditions and helps them make lifestyle changes to minimize symptoms.
Aging with dignity
At the Kay Gran Moun home for the elderly in Fond des Blancs, SBH supports aging members of the community who have no family to care for them and would otherwise be homeless. Kay Gran Moun offers a safe place to stay and quick access to high-quality care at SBH—all regardless of a patient's ability to pay.