Story
10 Years Later: Fabian Finds Community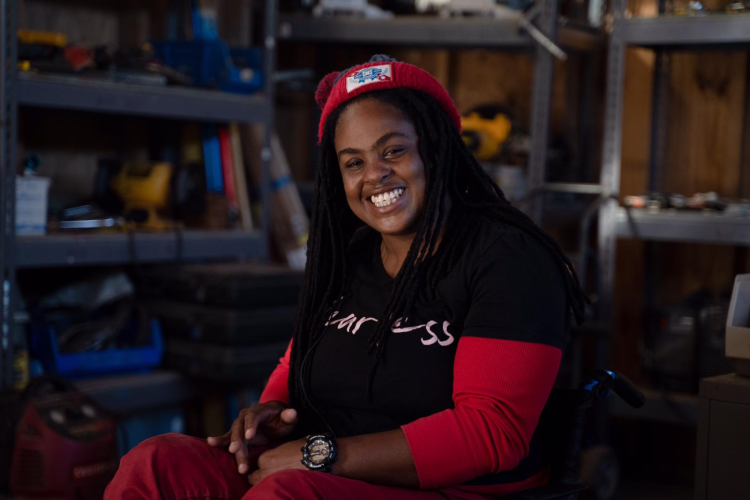 Ten years ago, Fabian Jean was on her way to school—she was studying to be a psychologist. But the earthquake struck while she was walking down the road. A piece of a nearby house fell and crushed her, and paralyzed her from the waist down.
Five years ago, Fabian shared her story with us. Today, we caught up with Fabian to better understand what her experience at the Spinal Cord Injury Center has been like and how her life has changed over the last decade.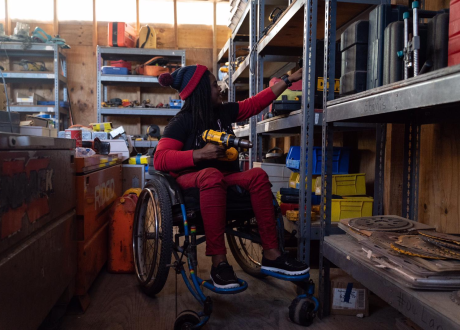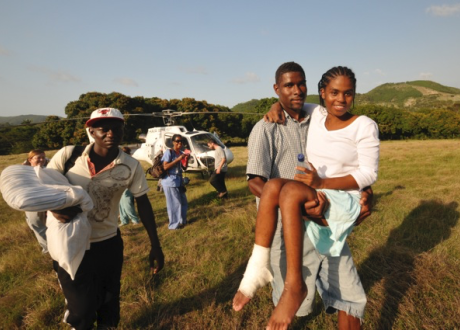 "I was suffering and had a lot of injuries," she says. "I was taken to a few different hospitals. The hospital where I was didn't have a good rehabilitation program. I needed to learn how to live with a disability." An organization called Medishare helped Fabian get in touch with SBH. A helicopter soon took Fabian from Port-au-Prince to Fond des Blancs, which has since become her home.
Fabian found it difficult to accept that she was paralyzed at first. When she was airlifted to Fond des Blancs, she had no idea where she was. She was disoriented, scared, and confused. And despite the warm welcome she received from our staff, she was despondent. "I didn't want to stay," she said, "I didn't believe that this was real. It was very difficult for me to do the rehab program because I knew that I wouldn't walk again. It was very difficult." But she smiles as she remembers a time when Conor, President and CEO of Health Equity International, gave her a talk to raise her spirits. She remembers him saying, "You need rehabilitation, Fabian. You have to stay, you have to learn how to use your wheelchair." She listened and stayed.
"I was, and continue to be, so supported by the people there," Fabian says of the Spinal Cord Injury Center staff. "The people who helped us with therapy really understood us. They had such patience. Rehabilitation isn't easy, but I am very happy with the support I've received at SCI. SCI has helped me find work so I can live and help myself." Fabian loves her work—she's a manager at Build Health International, responsible for the equipment inventory.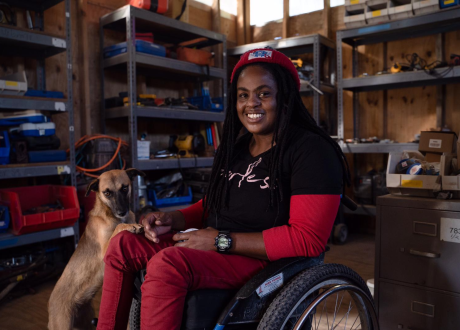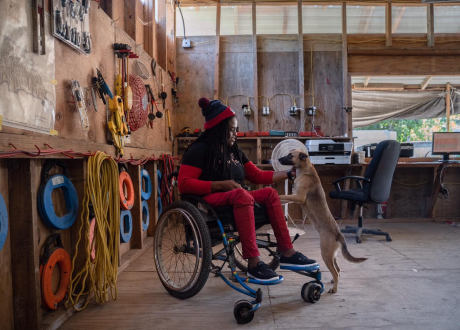 But although Fabian is grateful for the care she received, and the opportunity to rebuild her life, there is still a lot that is difficult for her. She says with frustration, "Ten years have passed since the earthquake and people in society are constantly ignoring people with disabilities." Prejudice against people with disabilities in Haiti is pervasive. Sadly, several of Fabian's family members stopped talking to her after she was paralyzed. But she perseveres, knowing that in Fond des Blancs she has found a community of support and acceptance.
Fabian left us with some advice for others who are suffering from a spinal cord injury. She said, "What I'd like to tell a person who was suffering from the same trauma as me is to always stay positive. Don't think that because you can't do everything you want with your body, that your life is finished. We have a dream, we have a future."