Story
Frenel Fights Cerebral Malaria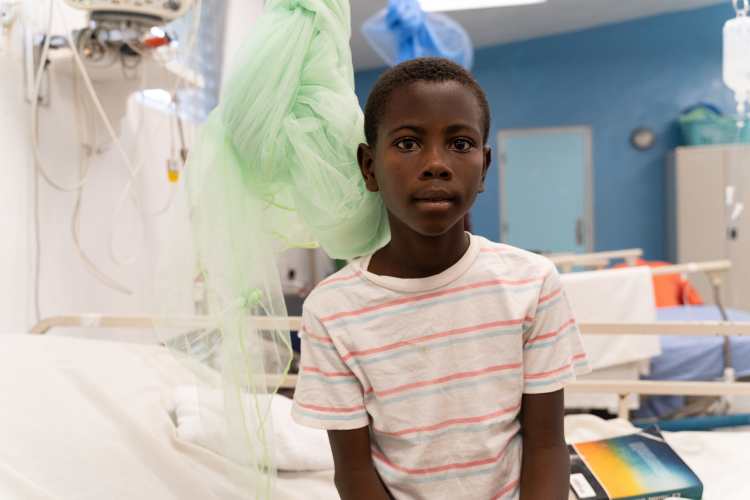 Fourteen-year-old Frenel had a fever that wouldn't break. At a hospital near their home in Grand Goave, doctors told his mother, Roseline, that Frenel had a problem with his stomach that required surgery. They should go to SBH, the doctor said.
On the long road to Fond des Blancs, Frenel lost consciousness. By the time he got to our doors, he was already in a coma. Our Emergency Care Team immediately went to work assessing his condition and found that Frenel didn't have a stomach problem at all. He had cerebral malaria, a severe and deadly complication of the infection that blocks blood vessels to the brain. Even those who receive care and survive can suffer lifelong difficulties, such as speech difficulties, deafness, blindness, and difficulty moving. Unfortunately, these complex complications are typical in children like Frenel.
Image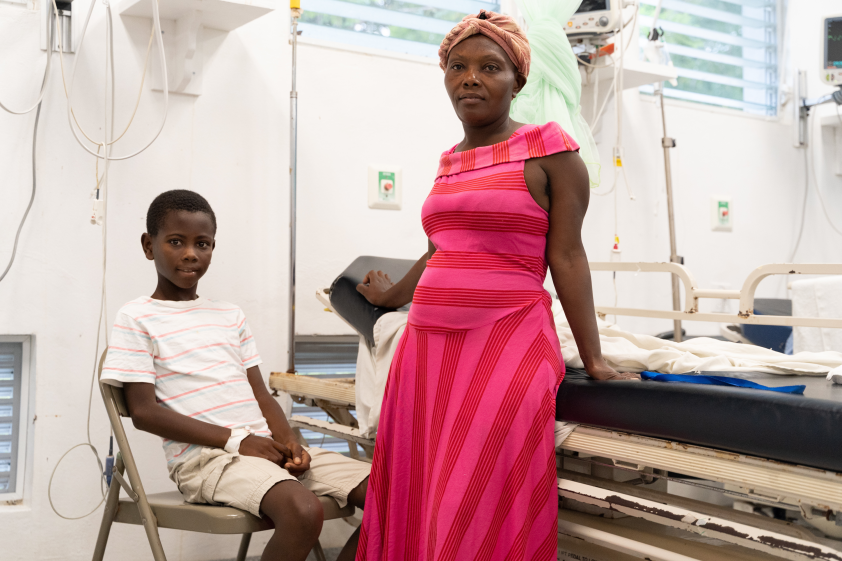 But Frenel arrived at SBH just in time. The ER team began an aggressive course of antimalarial drugs to rid his body of the infection and reduce the swelling in his brain. After just a week of rest and close observation, Frenel was feeling well again. He's excited to go home and play with his friends, and he's so happy to no longer feel sick. As for Roseline, she will never forget the image of seeing her son unconscious in the ambulance. But she's overjoyed to see her son smiling again and is grateful that his life was saved thanks to the quick work of the SBH ER team.