SBH provides high-quality care at more than 10,000 pediatric outpatient visits and over 1,600 pediatric emergency room visits each year. Our teams of highly-skilled clinicians provide comprehensive 24/7 care, and our pediatrics ward is a bright, spacious place for children to recover and heal.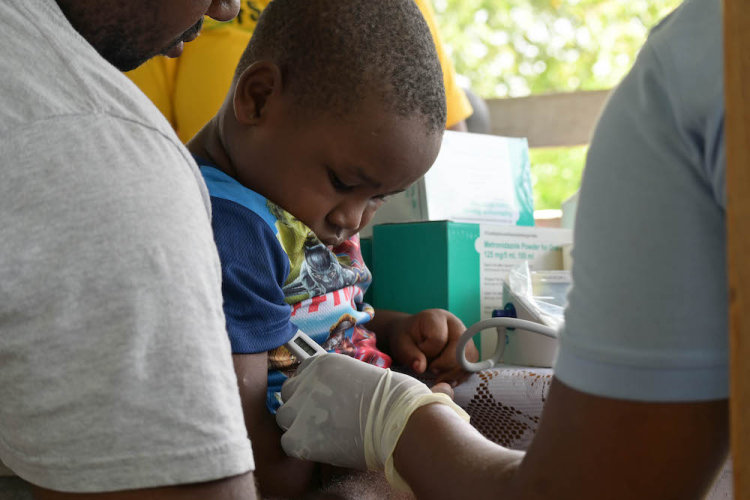 Some of the most common conditions we treat in children are diarrheal disease, tuberculosis, and noncommunicable diseases such as diabetes.
Our surgical staff are fully trained and equipped to conduct a wide range of pediatric surgical procedures, such as for hernia or typhoid.
SBH is also home to the region's only inpatient treatment program for pediatric malnutrition. This three-tiered program combines hospital- and community-based care with familial support to ensure children receive the care they need to get healthy—and stay healthy.
The need for our comprehensive pediatric services is great.
Haiti lags in almost every key pediatric health indicator, with the highest infant mortality rate, the highest under-five mortality rate, and the highest prevalence of undernourishment in the western hemisphere. Children in the rural, southern region of Haiti all too frequently suffer from diseases of poverty, including malnutrition, diarrheal diseases, anemia, and tuberculosis. These health issues, rarely seen in the United States, are caused by lack of access to clean water, sanitation, and nutritious food, among other factors.
By combining comprehensive and holistic hospital-based care with community-level support, HEI/SBH is helping protect the children and families we serve—because every child deserves the chance to grow up happy and healthy.