Story
"I knew our lives would be saved"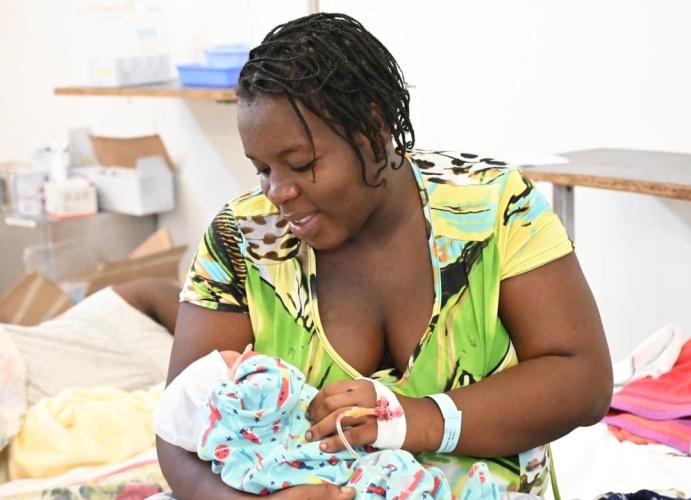 Loviana, 34, knew she had to reach St. Boniface Hospital for a C-section or risk life-threatening complications. But as her delivery date approached in late September, the humanitarian crisis in Haiti was escalating. Violence and roadblocks made travel perilous. 
Loviana shares the story of her baby Samuel's birth below.
I come from Fonds-des-Nègres. I had prenatal appointments at SBH since I was three months' pregnant. Because the doctor planned for me to have a Cesarean section, I had an appointment at the hospital to give birth. I did not want to stay at home and risk serious problems. I had to do everything I possibly could to get to SBH.
It was not easy for me at all.
I left home one day early because I knew that [protesters] would block the road, and I did not want to miss my appointment. I had to take two motorcycle taxis. I came to a roadblock. Because I was pregnant, the protestors let me by, but I was still anxious. While I was on the road toward [the hospital], it was raining and the motorcycle I was on had an accident. What was important to me was to get to SBH because I knew my life and my child's life would be saved.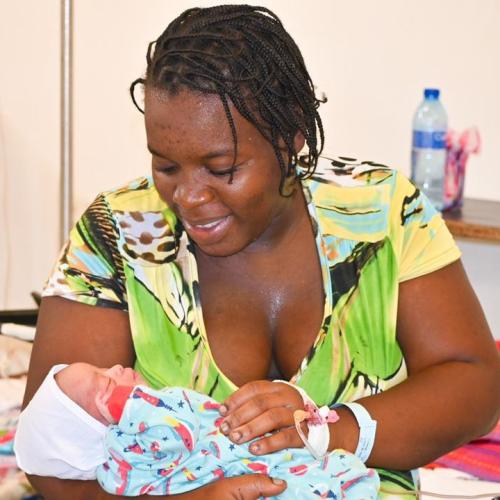 When I arrived, I was welcomed and cared for at the Maternity Center, and when I went in for my operation, I was not too worried. I trusted the doctors. After the operation I am doing great. I only have a little bit of pain and my baby is very healthy. I'm happy - now I have two boys!
Thank you to all the nurses and doctors who are working without taking a breath so that we do not suffer. Thank you also to all of the donors who help the hospital.
I would like for Samuel to become a doctor, so that he can save the lives of other pregnant women who have complications like me.