In 2022, nearly 4,000 women delivered their babies at SBH—on par with the number of deliveries in major metropolitan hospitals in the United States.
Because of the lack of quality prenatal care and maternal health services in Haiti, many of these women traveled from hours away and arrived in emergent circumstances. In fact, more than 35% were classified as having high-risk pregnancies, and almost half needed a life-saving C-section.
Thanks to our skilled midwives, nurses, and obstetricians, these women and their children received the care they needed to survive and thrive.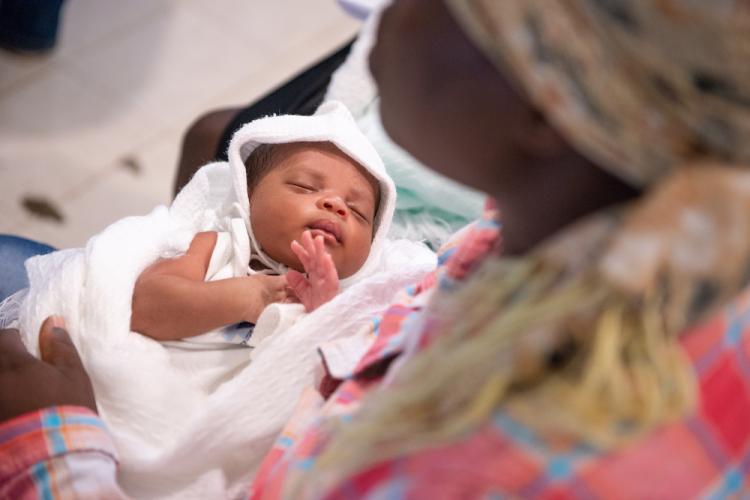 Haiti has the highest rate of maternal mortality in the western hemisphere. Without access to skilled birth attendants and emergency care, giving birth in Haiti can be extremely dangerous—and too often, fatal.
But women know that SBH is a safe, compassionate place to deliver their babies. Many mothers travel from hours away in search of this care, often making long, grueling journeys while in labor. They arrive at SBH by car, motorbike, donkey, and even on foot.
Because the journey can be so arduous, we opened Kay Fanm Ansent: a temporary home near the hospital where expectant mothers with high-risk pregnancies can live before they deliver. At Kay Fanm Ansent, these women have a safe place to stay, easy access to the hospital for checkups, and our full range of labor and delivery services.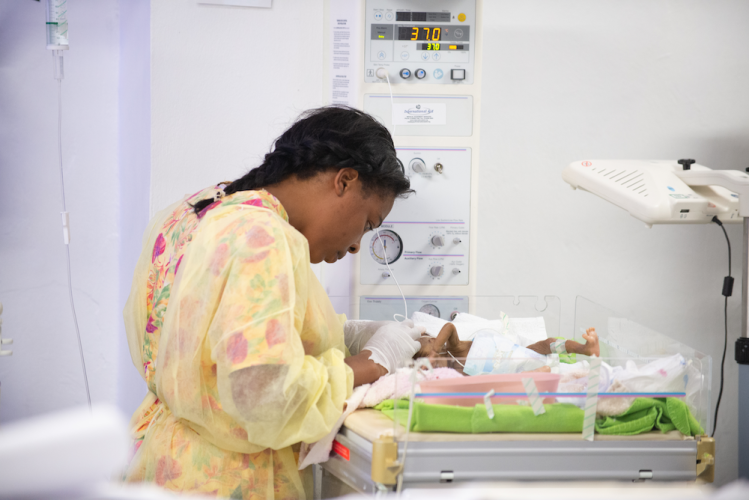 SBH has been identified by the Haitian Ministry of Health and USAID as one of three National Training Centers for MNCH. Our MNCH staff has provided training and site visits to clinicians in health facilities across Haiti, working to improve skills and capacity so that mothers who cannot make it to SBH can still receive quality birthing care.
Each year, we also host at least 12 medical residents specializing in obstetrics and gynecology. The residents are trained in advanced case management and gain experience treating more diverse and complex cases than other care facilities. The residents bring their skills to other hospitals throughout Haiti after their time at SBH, thereby enhancing the level of care provided across the country.