Story
St. Boniface Paves Way with Leading Spinal Cord Injury Conference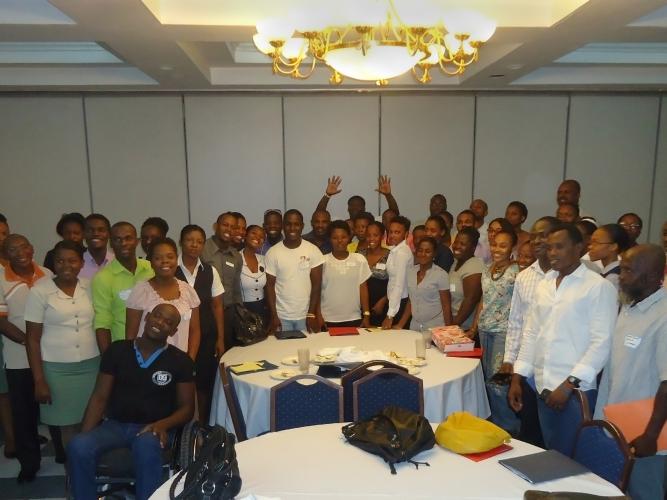 [July 8, 2014] Last week, the Spinal Cord Injury (SCI) Rehabilitation Program at St. Boniface Hospital hosted a spinal cord injury conference in downtown Port-au-Prince. Held at the Hotel le Plaza on the Champ de Mars plaza, the conference drew over sixty participants. Health care professionals from established medical service providers like Mèdecins Sans Frontières (MSF) and Partners in Health (PIH) were in attendance to bolster health care provision to spinal cord injury patients. Students of local nursing schools also attended to supplement their curriculum with knowledge of spinal care treatment and rehabilitation. The SCI staff has learned valuable lessons through their extensive experience, and they shared relevant knowledge and skills with other professionals working in Haiti.

Since the 2010 earthquake, spinal cord injury treatment has been more visible as a critical need in Haiti. HEI/SBH rose to meet the demand in the immediate aftermath of the earthquake, accepting the overflow of spinal cord injury patients from the USNS Comfort that was anchored just outside of Port-au-Prince. Now, HEI/SBH treats and rehabilitates all types of spinal cord injuries caused by anything ranging from gunshot wounds to traumatic falls. Without our willingness to tackle this complicated and resource-intensive form of care, hundreds of injured people would have been relegated to sub-standard care and short life expectancies.

The HEI/SBH SCI program now has over four years of experience treating, rehabilitating, and reintegrating people with spinal cord injuries into their communities. At the moment, our facility hosts sixteen inpatients and provides services to fifty-five outpatients. The SCI staff do home visits as well, traveling to administer rehabilitation care to patients who might otherwise find it difficult to travel to the SCI clinic. The results have been impressive and patients have made significant recoveries. Many of our patients would have had little hope of recovery without the generosity of SCI staff and donors, who have helped to begin filling a significant treatment gap in Haiti.

At the conference last week, participants were excited to benefit from the SCI staff's comprehensive understanding of spinal cord injuries and physical disabilities. Madame Zidor, the SCI Program Assistant and Social Worker, said that her presentation on psychosocial perspectives of spinal cord injuries sparked a lot of interest: "People were touched to hear how difficult it can be to be handicapped." She elaborated, "It's difficult to live in Haiti even without physical disabilities. It's difficult to get around on foot, much less in a wheelchair."
Image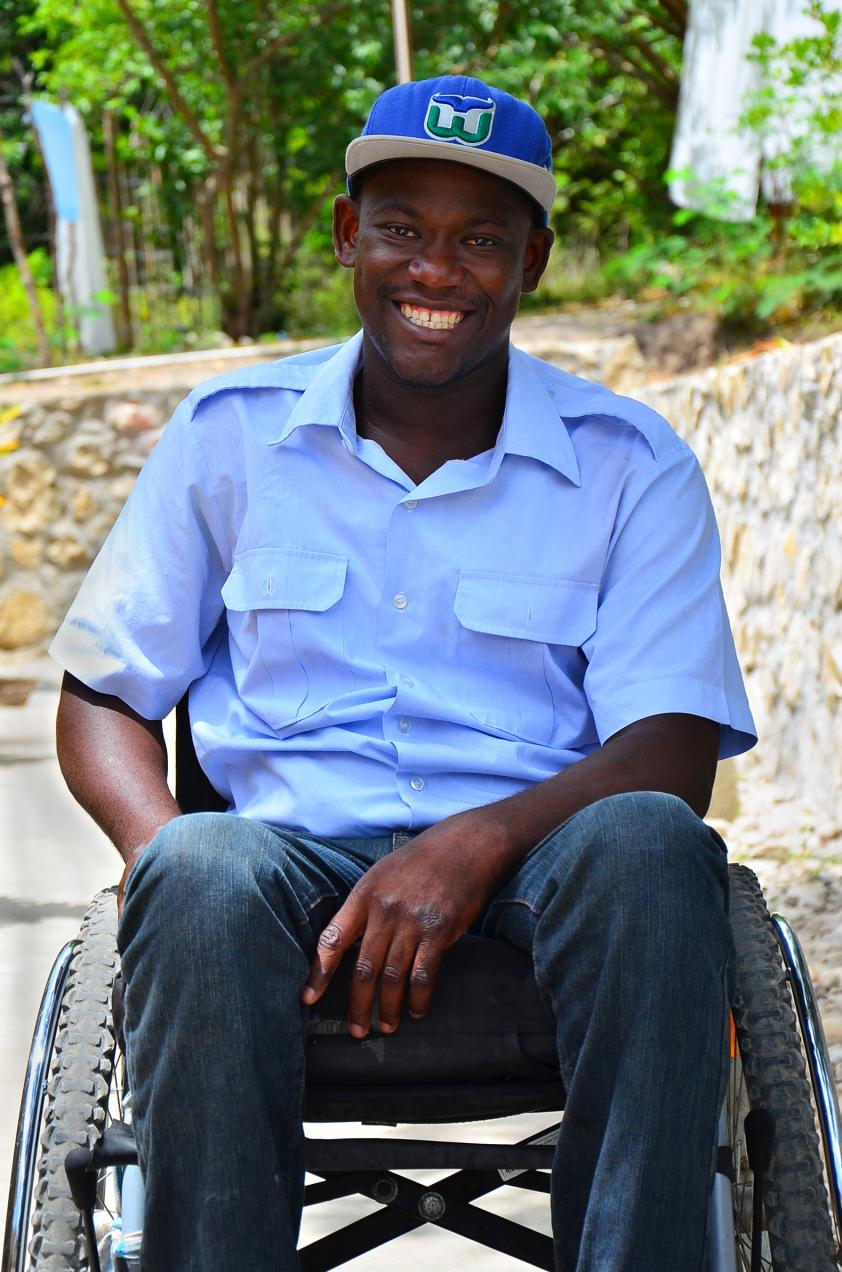 In one of the sessions, a program staff member and peer leader named Kenny gave voice to his experience as an adult living with a handicap. He discussed the discrimination and stigma he faces on a daily basis. It is common for people to think that men and women with physical handicaps are useless and can't take care of themselves. This makes things as simple as a trip to the market surprisingly difficult. During his talk, he raised the need for awareness and empathy for people with handicaps—a point that was repeated throughout the conference.

Another primary challenge associated with spinal cord injury patients, economic reintegration, was also discussed at the conference. The physical healing of injury and disability is vitally important, but the comprehensive, holistic care that the SCI staff work to achieve includes effective economic reintegration into society. People who are handicapped often find difficulty securing formal jobs and are frequently forced to depend on friends and family for their economic wellbeing. The few who are able to support themselves do so through the tenuous self-employed informal economy, like reselling goods as a small roadside vendor. The SCI staff hopes to initiate a dialogue that will raise awareness and make economic reintegration a strong component of the overall care provided to handicapped patients in Haiti.

Spinal cord treatment and rehabilitation in Haiti has seen significant progress. However, there is still plenty of opportunity for growth. Through conferences like this one, SCI is working to build the nation-wide spinal injury treatment and rehabilitation capacity. "I would like to see good, complete holistic care for spinal cord patients, and our environment needs to adapt to people with disability," says Madame Zidor. She then identifies the way forward, "Medical staff and lawmakers need to know more about the situation of handicapped people." We hope that the conversations prompted by speakers at SCI conferences and the continued expansion of the SCI program will spread this awareness and equip health care practitioners to more effectively treat spinal injuries and transform lives.