Story
A Nursing Student Hones Her Skills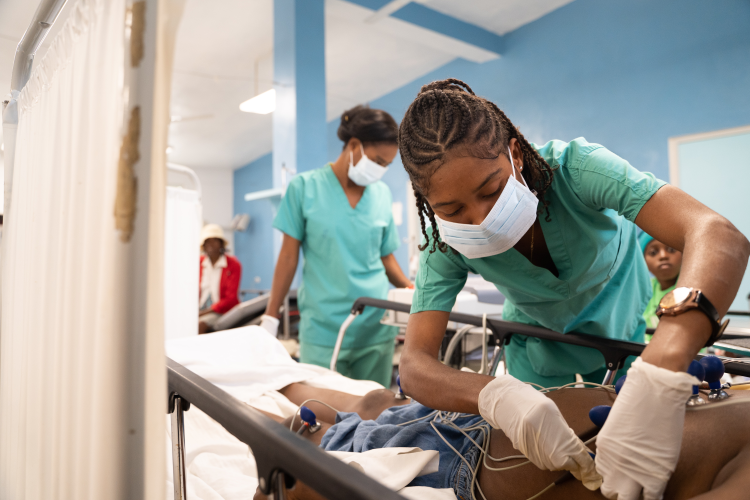 Vasthika is constantly busy.
The 27-year-old is a social service nurse at SBH. She, like every doctor, nurse, and pharmacist who completes their initial medical schooling in Haiti, is required to complete one year of "social service" training at a hospital or medical facility affiliated with the Haitian Ministry of Health. Each year, SBH hosts about 20 social service doctors and nurses and provides them with hands-on training that they will then take to other healthcare facilities across Haiti. These social service years are critical to building up the capacity of Haiti's healthcare system. Because SBH never turns patients away, our residents see a wider range of conditions than at other facilities—meaning they leave us with a greater breadth of experience, which they go on to share with other care providers elsewhere in the country.
Image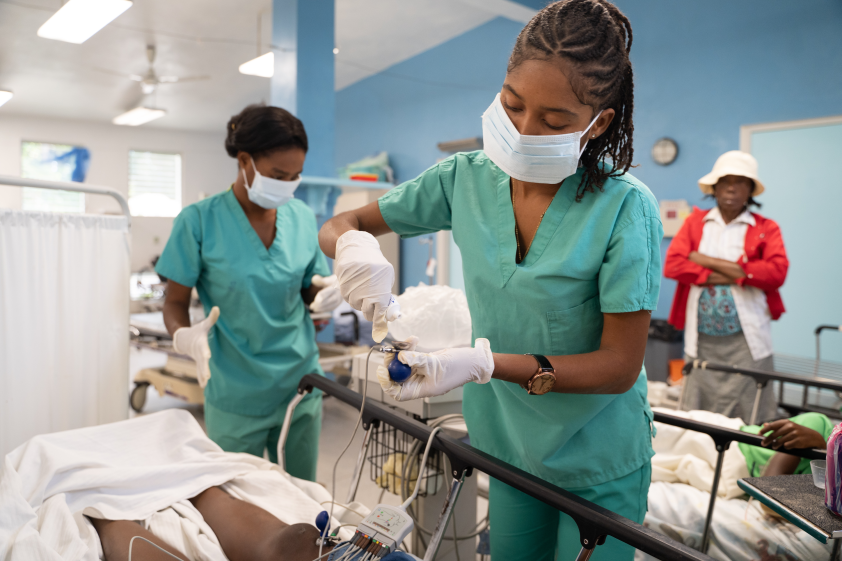 Vasthika is currently working in our Emergency Care Center. This is the fourth department Vasthika has worked in so far—she's already spent a month each in internal medicine, pediatrics, and surgery, learning new skills and reinforcing techniques she learned at school. She says, "It's as if all the gaps I had to fill in from my formal education are being filled here." 
One thing that struck Vasthika when she first arrived is the respect staff has for each patient. "How we care for a patient is so important, and I see how at St. Boniface, they respect that," she says. "The staff in the emergency department really understands their patients. They're selfless and always ready to help." The respect, she sees, goes both ways. To illustrate her point, she tells us a story about a patient who has long stuck in her mind. "There was one man who was very satisfied with the level of care we provided his child. We were working late to help him. After our shift was over, he wanted to make sure that we got home safely. We told him that we don't live too far, but he insisted. He drove alongside us with his motorcycle, lighting our path home. It was so touching that he was that dedicated."
Vasthika has a long way to go before her social service year is over. There is much to learn, and many departments of the hospital she has yet to experience. But although the days can feel impossibly long, every morning she wakes up ready to do her best. She knows her patients deserve no less.