SBH is a leading site for professional medical training in Haiti. Each doctor, nurse, or other medical professional who completes their initial medical schooling in Haiti is required to complete one year of "social service" training at a hospital or medical facility affiliated with the Haitian Ministry of Health (the MSPP). In 2022, SBH accepted 42 social service residents—including doctors, nurses, pharmacist, dentist, and lab technician—for a year of practice training and service.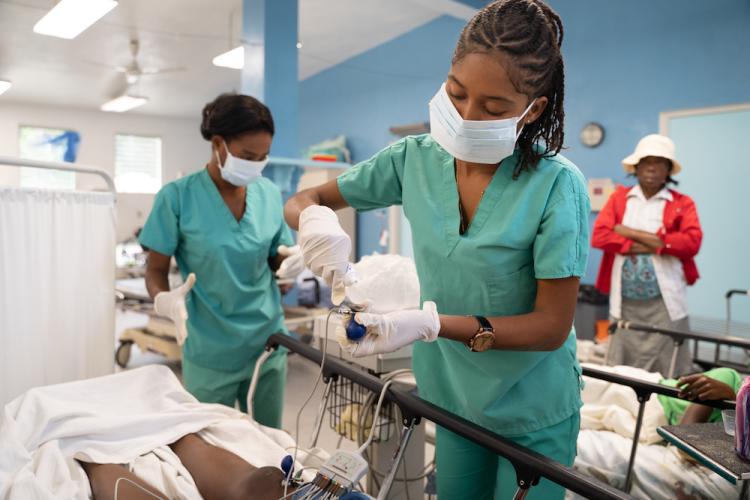 SBH also trains dozens of specialty residents each year. Specialty residents have completed their social service year but wish to continue their training in a specific area of medicine, such as surgery; maternal, neonatal, and child health; and emergency medicine. Specialty residents spend approximately one month at SBH before training at other hospitals across Haiti. Because we never turn patients away, SBH sees a greater range of cases than most other care facilities. Residents, therefore, gain more hands-on training and exposure to various medical conditions than at any other facility. When they leave SBH, residents take the skills they've learned to other hospitals across Haiti, elevating the level of care provided throughout the country.
Training enables our staff to give top-notch care to patients and to respond effectively and quickly to urgent situations. Without training and continued educational opportunities, I would never have learned many new methods and techniques or been up-to-date with current standards of care.
Ms. Kenide Bien-Aime, Head of Nursing at SBH (to 2022)