HEI/SBH's 24/7 Emergency Care Center (ECC) opened in March 2018 and has since seen more than 46,000 patient visits. 
Emergency care has not typically been a priority for health systems in developing countries. With limited resources at their disposal, most governmental Ministries of Health focus only on providing primary care and treating the most pressing illnesses. However, each year millions of people in low-resource settings die from treatable acute illnesses and injuries, from dehydration to road accidents.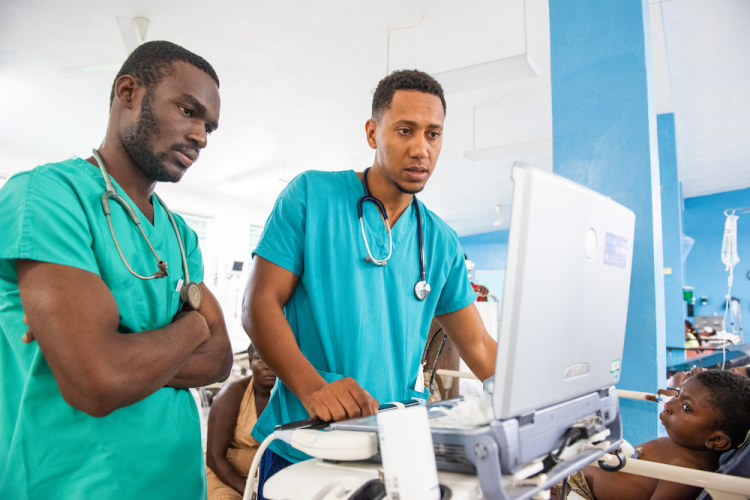 Our spacious 4,000-foot ECC is the only facility of its kind in southern Haiti and one of only a few dedicated emergency rooms in the country.
The ECC is equipped with 33 beds and 11 "fast-track" chairs for low-acuity cases, as well as a room where small procedures can take place in private. The facility also offers piped oxygen and contains equipment that is difficult to find in Haiti, such as EKG and ultrasound machines.
With a staff of 24 health professionals highly trained in emergency medicine, the ECC is proving that urgent care is possible even in a low-resource setting.