Story
Dr. Saintilien Brings Care to the Community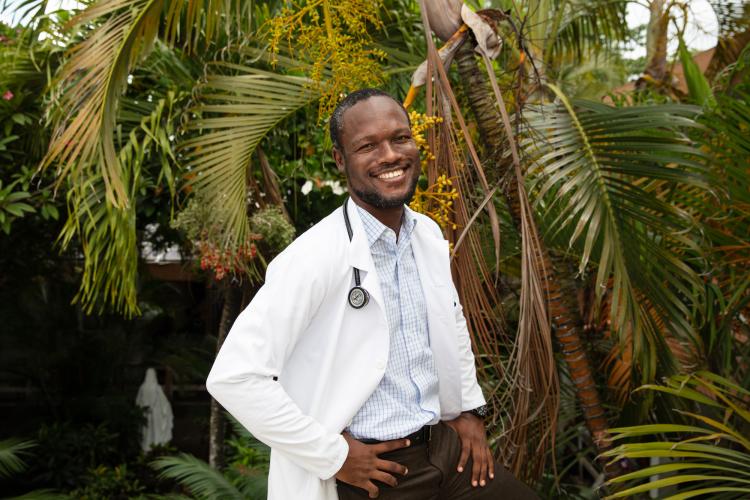 Dr. Elie Saintilien is the Medical Director and Mobile Clinic Director at SBH. Here, he talks about the importance of the mobile clinic project and the power of HEI/SBH's earthquake response.
The objective of the mobile clinic project was to provide healthcare to the most vulnerable, including victims of the earthquake. In Haiti, access to healthcare is difficult. So, our objective is to make healthcare accessible to the population by bringing it to them.
When we were no longer in a state of emergency, our patients didn't necessarily come because of injuries. Most of the cases we treated were things like hypertension and diabetes, stomach problems. People also suffered from stress and anxiety because the earthquake affected their mental health.
I'm proud because we were able to help people in a difficult situation. We were able to reach them and provide them with the support they needed. It was a great thing to choose to help our brothers and sisters who were victims of a natural catastrophe. That's what makes me proud.