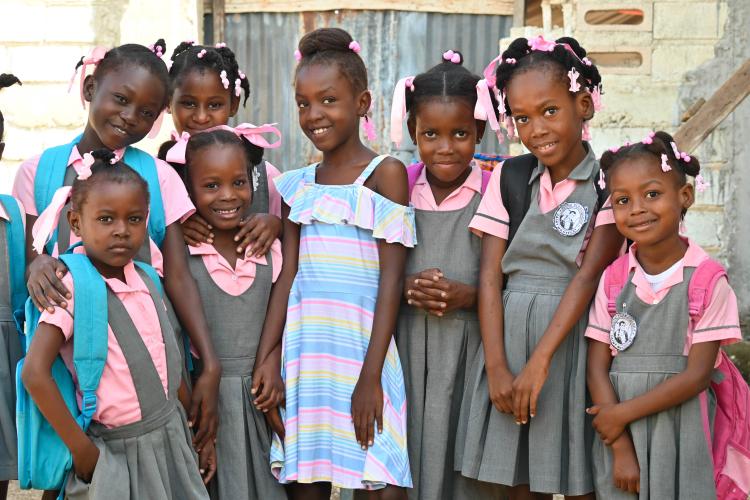 We met Alexa nearly one year ago at our mobile clinic in Karouk, Anse-à-Veau. Then nine years old, her leg had been crushed in the August 2021 earthquake.
Alexa had received emergency surgery in Port-au-Prince, where orthopedic surgeons attached a fixation device to her leg to help the bones heal properly. However, she had to return home shortly after the procedure—without pain medications or a rehabilitation plan—because her family could not afford to stay longer in Port-au-Prince. And when it was time for the device to be removed, Alexa's family could not afford the astronomical cost of the procedure at the hospital closest to their home.
Alexa's uncle, whom Alexa has called "Papa" since the death of her biological father when she was just two years old, was determined to do everything he could for her. He brought her to our mobile clinic in hopes of soothing her pain. Our staff did that and so much more. They arranged for Alexa to come to St. Boniface Hospital to have the fixation device removed, free of charge, through our new orthopedic surgery program. Alexa kept asking the surgeon: "Will I be able to go to school? Will I be able to walk on my leg again?"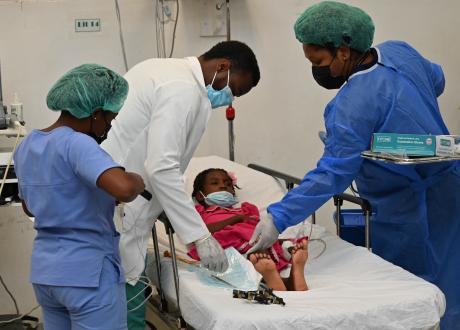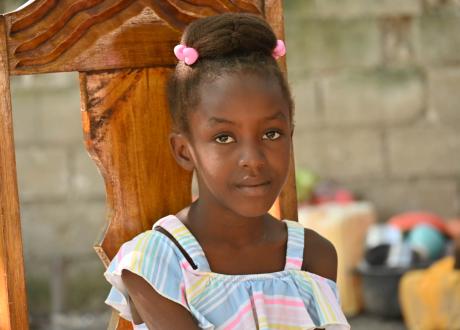 The answer was, Yes. After three days as an inpatient and many weeks of physical therapy, Alexa finally made her long-awaited return to school, walking there on her own! Her friends crowded around, thrilled that she could play with them again.
Alexa is delighted not only to be back in school with her friends, but also to resume all of her normal activities after so many months of being unable to even stand on her own. You can hear her voice in the video above.
"I go to school. I jump rope. I go swimming. I go to church. I sweep the floor."
With a shy smile, Alexa tells us she is grateful to everyone who helped to make the mobile clinics possible, and to those who gave her care at SBH, especially Dr. Alexandre.