The 7.2 magnitude earthquake that struck Haiti's southern peninsula in August 2021 killed over 2,200 people, caused over 12,700 injuries (80% of them orthopedic), left over 675,000 people in need of humanitarian aid, and damaged or destroyed more than 55% of healthcare facilities across southern Haiti.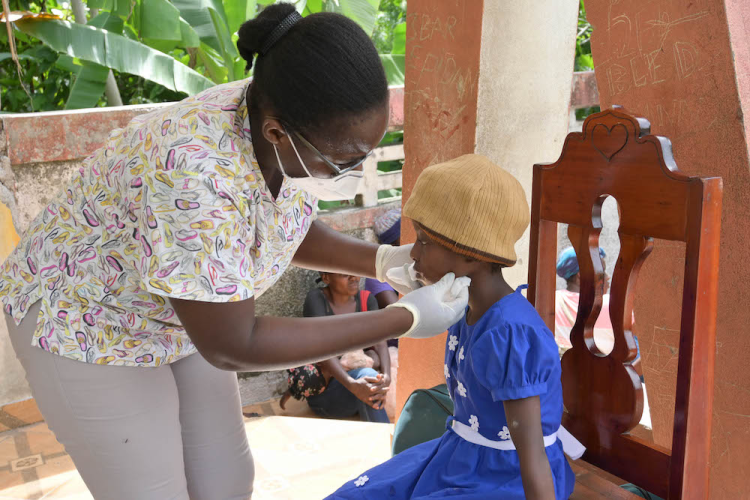 As the largest healthcare provider in the region and one of the few facilities undamaged in the disaster, HEI/SBH immediately began leading the emergency response. Our team administered life-saving care to survivors, hosted a team of specialized orthopedic and trauma surgeons, and delivered critical medications and supplies to hospitals and clinics throughout the impacted area.
As the acute emergency phase drew to a close, the focus of our disaster response shifted toward restoring access to primary care and helping to rebuild the region's shattered health system. By the end of 2021, HEI/SBH was running five mobile clinic teams and supporting four earthquake-affected health facilities with staff and supplies. From August 2021 through June 2022, these teams:
Visited 89 communities in 14 communes of Sud and Nippes departments
Saw 106,747 patient visits, including 34,669 by children and 3,337 by pregnant women
In the immediate aftermath of the earthquake, patients with traumatic injuries and broken bones arrived at our emergency room and were referred to surgery, rehabilitation, and other services as needed. And within three months, we had launched a permanent Haitian-run Orthopedic Surgery Program to provide a continuum of care for orthopedic patients in the long term.
Today, our relief efforts continue as we work to strengthen southern Haiti's overall health system and make it more resistant to shocks.