Story
Macajoux and His Team Keep the Hospital Clean and Safe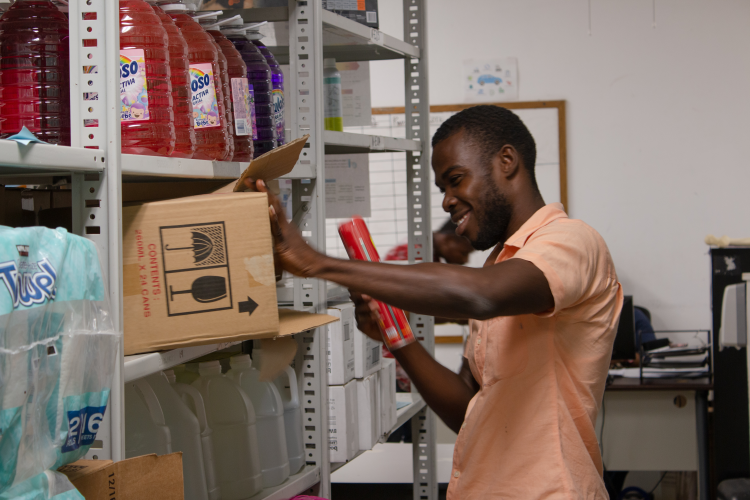 SBH dedicated operations staff work tirelessly to ensure we are ready to treat any patient, at any time. Our waste management and sanitation professionals are an essential part of this team, but their work is often unseen and unsung. 
Jean-Camy Macajoux is the hospital's Cleaning and Waste Management Manager. His team includes everyone from laundry workers, to cooks, to janitorial staff. "My work is important because it aims to promote cleanliness," Macajoux tells us. "It allows us to protect our staff and patients against preventable illness." Macajoux and his team are constantly busy, circulating through nearly every room in the hospital each day. But Macajoux sees this hustle and bustle as a critical part of his job. "My job has a lot of responsibility," he explains. "It asks for you to always be active and collaborative. I have a responsibility to protect people and stay vigilant."
Image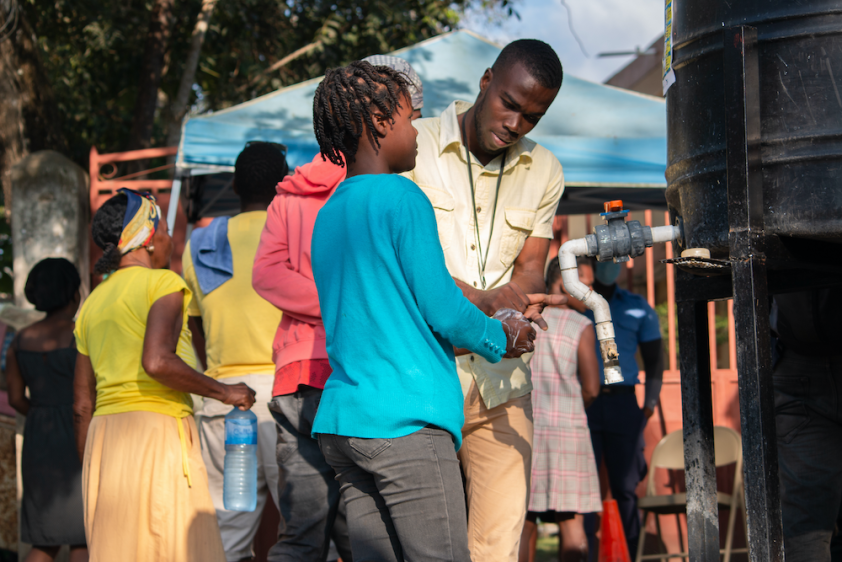 Waste management in low-resource settings is a highly complex job because typically, there is very little infrastructure in place. Municipal services that high-resource settings take for granted—like trash collection and wastewater management—often don't exist in countries like Haiti. As a result, Macajoux and his team have to come up with innovative approaches to solving problems, such as how to safely incinerate medical waste. He is always looking to enhance his team's knowledge and improve their resources. "It's important to protect my staff and build our capacity," Macajoux says. He holds frequent trainings with his team and works with hospital leadership to continuously improve sanitation and waste management protocols.
Since the emergence of COVID-19 in Haiti, Macajoux has been responsible for establishing additional cleaning and sanitation measures throughout the hospital. These measures include installing new hand washing stations throughout the campus, increasing the number of up daily cleaning rotations, stocking up on critical supplies, training staff on best practices of sanitation and waste management, and participating in the hospital's emergency preparedness plan. Macajoux and his team are proud of the ways in which they are helping the hospital to combat COVID-19. In times of calm and in times of strife, keeping people safe is their top priority. And even if their work is always behind the scenes, they know it makes a difference.