Earthquake Relief Update Aug 18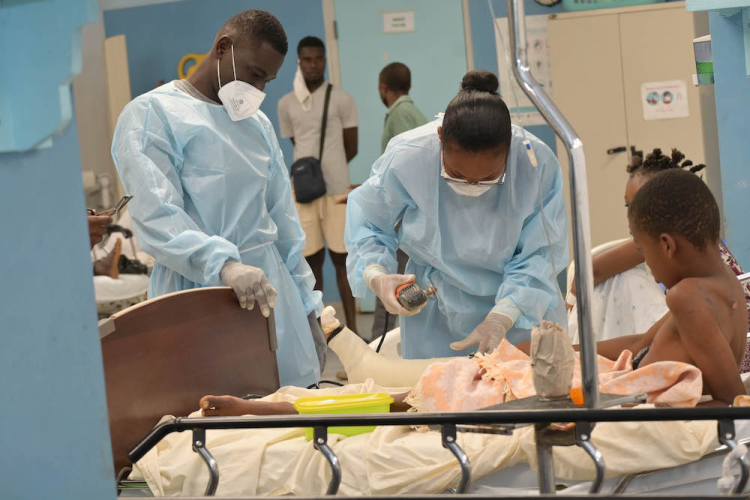 HEI/SBH continues to evacuate patients from the earthquake zone and provide survivors with 24/7 emergency and surgical care. Our relief efforts—and all of our services at HEI/SBH—are Haitian-led and informed by our deep, decades-long relationships with the communities we serve in southern Haiti.
We are grateful to the Haitian Ministry of Health and Partners in Health/Zanmi Lasante for sending a team of surgeons to support our surgical team and meet the extraordinary need for care. Our guest surgeons bring with them decades of experience in orthopedic and traumatic care. Together, our newly-enhanced team has already conducted dozens of life-saving procedures on survivors.
Our operations and logistics teams are working with the MSPP and other partners to procure critical medications, supplies, and equipment. These resources will support SBH and hospitals in the earthquake zone, enhancing our collective capacity to care for patients. 
We are grateful that the road connecting SBHl to Les Cayes remained clear after Tropical Depression Grace drenched the region on Monday. However, the storm flooded many encampments and caused more damage in the earthquake zone. In the coming days and weeks, we anticipate an increase in patients impacted by the ancillary effects of the earthquake; these effects may include exposure, malnutrition, and injuries from falling debris. HEI/SBH remains committed to caring for everyone in need and will continue to work with our partners to support southern Haiti throughout this crisis.