Earthquake Relief Update August 22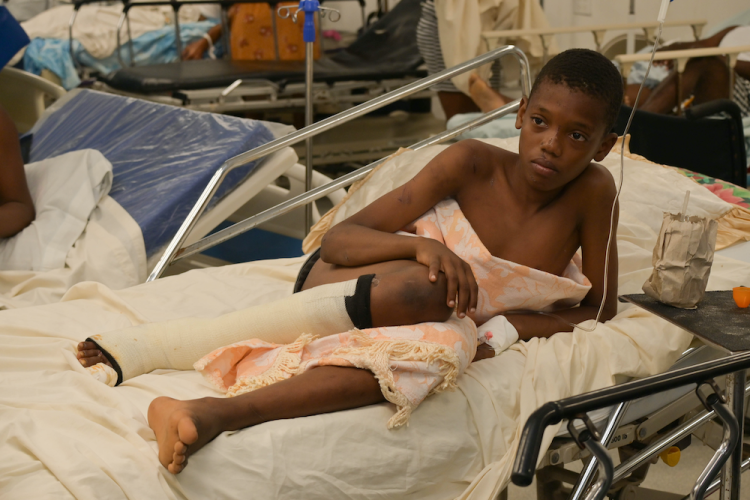 One week since the earthquake, HEI/SBH has been working 24/7 to care for dozens of survivors, treat hundreds of patients needing routine services, and support hospitals throughout the earthquake-affected region.
Our surgical team, enhanced with specialized orthopedic and trauma surgeons from the Haitian Ministry of Health and Partners in Health/Zanmi Lasante, has conducted dozens of procedures on survivors of all ages. Thanks to their work, patients like Widley and Evena are safe, cared for, and on the long road to recovery.
Patients with traumatic injuries often need multiple surgeries and months of rehabilitative care. Our skilled physical therapists at our Spinal Cord Injury Rehabilitation Center are ready to provide the long-term care they need to thrive. This facility, which we built to care for survivors of the 2010 earthquake at the request of the US government, is the only facility of its kind in Haiti. HEI/SBH will be there for every survivor, every step of the way, for however long they need care.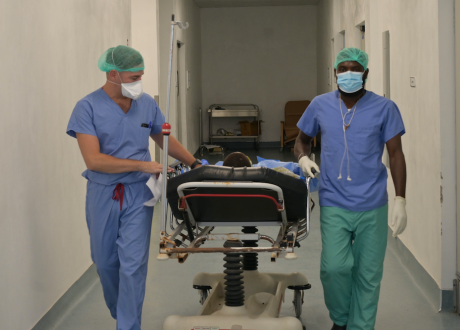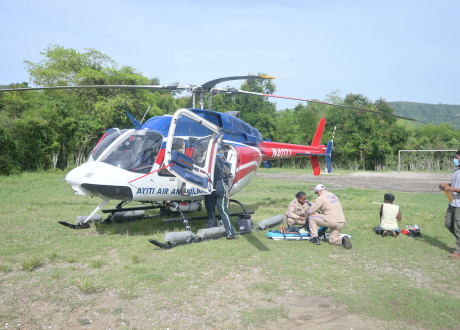 Our community health team has begun mobile clinics in remote communities hit hardest by the earthquake. There, they are providing immediate aid to survivors and are transporting patients who need urgent care to SBH. We are deeply grateful to GE Foundation for helping support these critical, life-saving mobile services.
Our team will also continue to deliver critical medications and supplies to hospitals and clinics throughout the earthquake zone. Many healthcare facilities in the region were destroyed in the quake, and the remaining facilities have become overwhelmed with patients. Because HEI/SBH is the only facility in the region with the capacity to care for such a high volume of patients, we are absorbing the overflow and alleviating the burden of care on these facilities. 
Finally, SBH continues to see hundreds of patients each day in our routine services. We are now the main maternal health referral center for the earthquake-affected region and have performed a staggering 104 deliveries and 32 Caesarian sections in the week since the disaster. Our heroic staff is working around the clock to ensure every patient is seen, whether they are a survivor needing urgent care or a mother who needs a safe place to give birth. 
HEI/SBH remains deeply grateful to our national and international partners for supporting our efforts, including the Haitian Ministry of Health, Partners in Health/Zanmi Lasante, Direct Relief International, Build Health International, Haiti Air Ambulance, GE Foundation, and many others. We are also grateful to our generous donors from around the world, whose support makes all of our work possible.