Image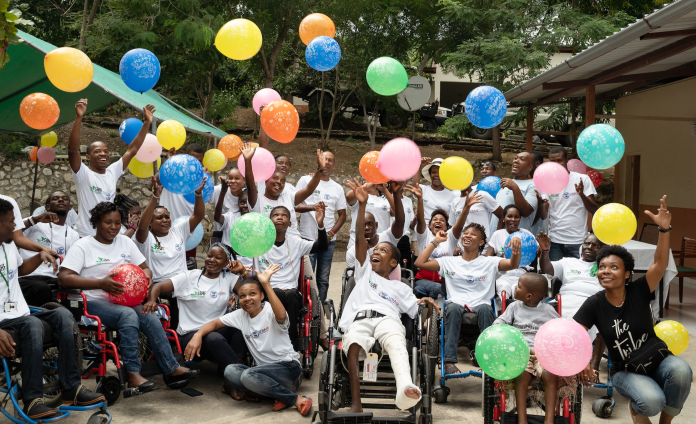 Peer-to-Peer Fundraising
Fundraising for HEI/SBH is fun, and a great way to make your efforts for the people of southern Haiti go even further.
Thank you for your interest in fundraising on behalf of HEI/SBH. We are so grateful for your support of our work and your willingness to share it with others.
Practically anything can become a peer-to-peer (P2P) fundraiser.
Participating in a run or walk? Have a birthday, bar mitzvah, wedding, or other big event coming up? Want to get your friends and family together around the holidays to raise money for a good cause? Simply want to highlight our work through your social media channels, or through email? These are just some of the ways you can increase awareness of HEI/SBH and support our work by encouraging your friends and family to make a donation on your behalf.

Below, you'll find all the information you need to host the P2P fundraiser that's right for you. Any questions? Reach out to us at info@haitihealth.org with information about your event and ideas.
Online Fundraising Platforms
Right now, HEI/SBH supports P2P fundraising on Facebook and Instagram. We hope to add more online platforms in the future!
Other Ways to Fundraise
Collect donations at an in-person event through cash or checks, or through platforms like Venmo and PayPal, and donate the total amount raised to HEI/SBH. When you make your final donation, please leave us a note or send us an email telling us about your fundraiser and how it went! 
 
Connect through email: Sending emails to your network is an easy and effective way to fundraise. The letter format of an email gives you ample space to talk about why you are passionate about HEI/SBH. It also gives you room to share facts and figures that can help your audience better understand the impact their donation will have on the people we serve. Finally, you can also link others to your Facebook or Instagram fundraiser, or direct them to donate to your PayPal or Venmo account.

To get you started, we've created a few customizable email templates—click here to download and make them your own!
 
Ask us about custom donation pages! In limited circumstances, we can create a custom donation page for your fundraiser. Email us at info@haitihealth.org with more information about your event and a member of our development team will get in touch about options.
Information to Support Your Fundraiser
One of the most important parts of being a fundraiser is sharing your passion for this important work with others. To do that, it helps to have compelling information about why HEI/SBH's work is so important, and how even the smallest gift can have the most tremendous impact. 
Below, we've provided some compelling information you can use to help inspire and encourage donations.
Why HEI/SBH Needs Your Support
HEI/SBH is the largest healthcare provider in southern Haiti and now, it is one of the few fully functioning hospitals remaining in Haiti. 
After years of deteriorating conditions, Haiti now faces a rapidly mounting humanitarian crisis. Resource shortages and gang violence have forced healthcare facilities across the country to limit services or shutter completely, further restricting Haitians' already-limited options for care.

Despite the unprecedented challenges, our dedicated staff and supporters have worked tirelessly to keep HEI/SBH open 24/7 for every patient in need.

We see over 150,000 patient visits each year in dozens of services, including maternal health, neonatal intensive care, emergency care, surgery, and more. HEI/SBH provides care for all patients, regardless of their ability to pay or the complexity of their case. Patients therefore come from across the country to access our world-class services, knowing they will never be turned away. As a result, our patient visits have grown by over 50% in the past five years.
As challenges mount across Haiti, we need support from friends and partners like you more than ever before. Your help will ensure we can continue to provide uninterrupted, quality care for thousands of patients each month.
Our patients are counting on us to deliver the lifesaving and life-changing care they deserve. Please help us be there for them, no matter what.
The Impact of Your Gift
$1,000 could purchase one new incubator for our Neonatal Intensive Care Unit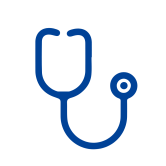 $500 could provide one day of training for our clinicians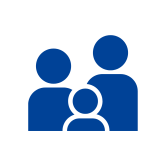 $100 could provide four families with nutritious food kits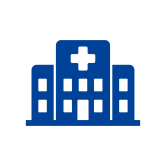 $50 could provide one day of community health services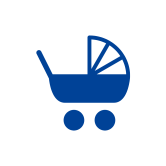 $25 could safely deliver one baby at our maternal health center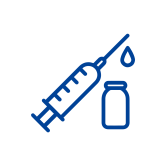 $10 could vaccinate 30 children against preventable childhood illnesses
Fundraising Tips
Set a goal: Select a fundraising target that you think is achievable, such as $200. Remember, you can always increase your target later on!
 
Tell your story: Making a personal connection with your audience is one of the most important parts of fundraising. Consider sharing how you first got connected with HEI/SBH and why you believe in supporting our work in southern Haiti.
 
Get the ball rolling: Consider making the first donation yourself to jumpstart your fundraising campaign. Once you donate, more will follow!
 
Small gifts add up: Even just $5 can help make a difference in the lives of our patients. Consider asking your audience to simply gift the amount they might spend on a nice cup of coffee. Small gifts can add up quickly and before you know it, you're zeroing in on your goal.
 
Send reminders: Most of us can remember a time when we wanted to make a donation online—and then got distracted. Sending a few gentle reminders that your fundraiser is still ongoing can help remind people to finally make that gift. 
 
Say thanks! Every donation is a gift that deserves heartfelt thanks. Be sure to send your donors a quick thank-you note for their generosity and kindness. Check out our downloadable email templates for a customizable thank-you message.