The devastating August 2021 earthquake caused more than 12,700 injuries, 80% of which were orthopedic. 
HEI/SBH immediately began receiving injured patients, treating them with support from other Haitian hospitals as well as visiting orthopedic surgeons. At the same time, we began collaborating with national and international experts to establish a permanent orthopedic surgery program, including an orthopedic outpatient clinic to provide consultations and follow-ups.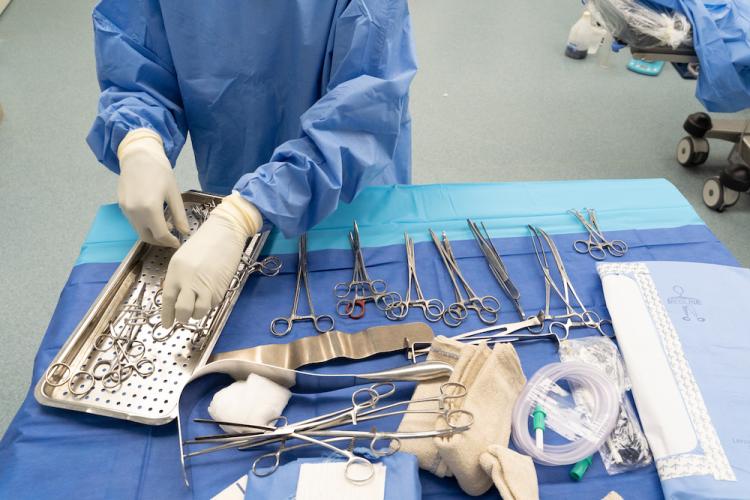 Housed within our surgical center, the orthopedic surgery team performs more than a dozen different procedures such as amputations, ablation, reduction and casting, internal and external fixation, and more.
Patients are referred for surgery through either our emergency department or our outpatient orthopedics clinic. They also receive physical and occupational therapy through our rehabilitation center, which is part of our Spinal Cord Injury Program.
HEI/SBH has conducted more than 2,000 orthopedic patient visits and performed over 400 orthopedic surgeries since the program's launch in November 2021.