Story
Restoring Access to Health Care in Maniche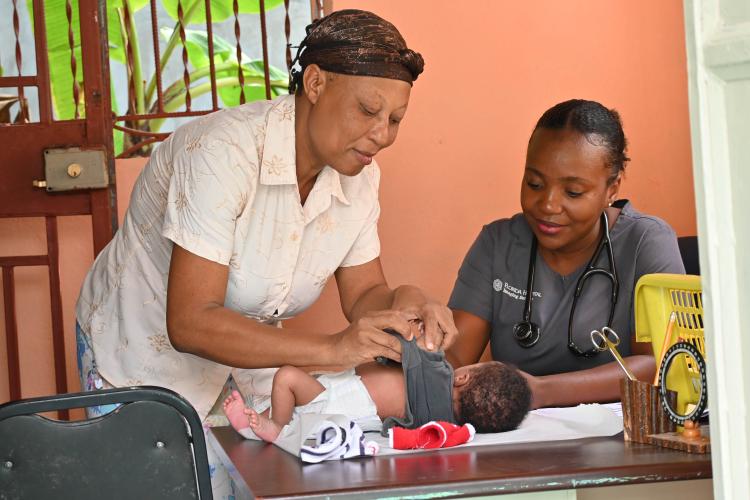 Ever since the 2021 earthquake crumbled the walls of the Maniche Health Center, HEI has partnered with the Center to restore access to care in this hard-to-reach area with a population of over 20,000. Rosebenette, 38 years old, lives in Fond des Frais, a one-hour walk from the health center. This is her story:
We've been coming to the Maniche Center since 2006, for all our health care. After the earthquake, when I saw the building was destroyed, I lost hope. But when I was pregnant, I came [to the temporary location] for my prenatal appointments, and I found good quality care.
Eight months into my pregnancy, I learned I was going to have two little girls. I was worried, because of the country's problems. But I decided to expect them with a happy heart. When my contractions started, I went to the hospital in Les Cayes to give birth because I didn't want to be in need of a Cesarean during labor and not be able to get one.
Ever since, I've been coming back here for care, along with the children. The twins are 18 days old now. They are really lovely, and they laugh every time I play with them. Their father, Predilhomme, is very happy to have these two little girls. He always accompanies me to the Center.
Thank you to everyone who joined together to provide care in the community of Maniche. Without them we would have to go to Les Cayes for everything. I will be truly happy if the center can be reconstructed!