Story
"This is what it means to be a father."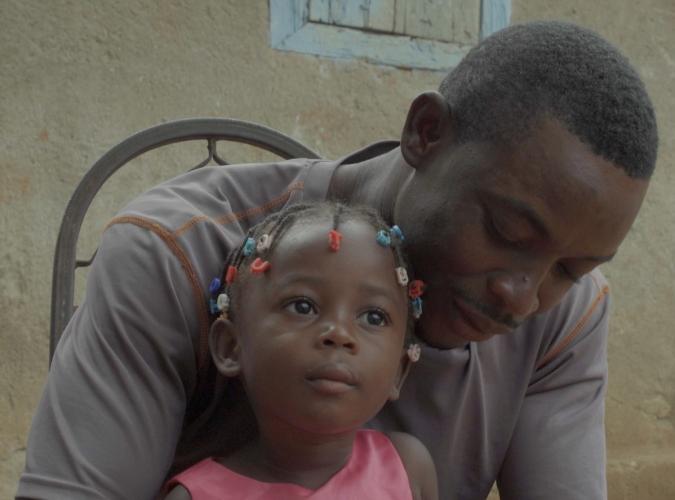 Rithna, a toddler from Maniche, was badly injured in the August 2021 earthquake when her home collapsed on top of her. Rithna's father, Reginald, tells the story of her recovery below, in his own words.
One year ago, I thought I was going to lose my daughter after she was injured in the earthquake. There was a great deal of loss.
After three weeks of going to other [health facilities], holding on to hope, and holding the child in my arms, nothing changed. [Rithna] had an infection, sores in her mouth, and swollen hands and feet.
There were many people who advised me to visit Fond des Blancs. The hospital arranged for a vehicle to pick me up. When I got to [SBH], it was almost too late.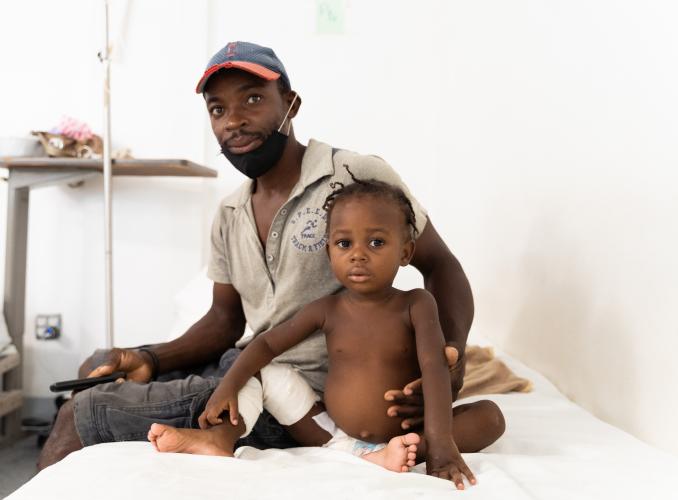 I spent 20 days and nights in Fond des Blancs. It was the most intense experience of my life.
[Rithna's] mother was unable to accompany us due to the demands of the household and the other children. Throughout Rithna's illness, I was the one who cared for her. This is what it means to be a father.
Seeing the leg improve gave me new hope. One day the nurse asked her to try placing her foot on the ground. [Rithna] walked toward the door. I realized that she could walk again.
When we were released from the hospital, the nurse accompanied me on the bus. She had shown us a great deal of kindess. We were treated so well by the nurses in the hospital that I almost did not want to return home after my stay. The nurses did her hair; they got her barrettes. She befriended all of them. They rocked her to sleep because they thought she was adorable.
Rithna continues to wear [the barrettes] to this day. I do not know what the future holds. There are no jobs available. We're struggling. But I believe St. Boniface saved the child's life.