HEI/SBH Holds First Hybrid Gala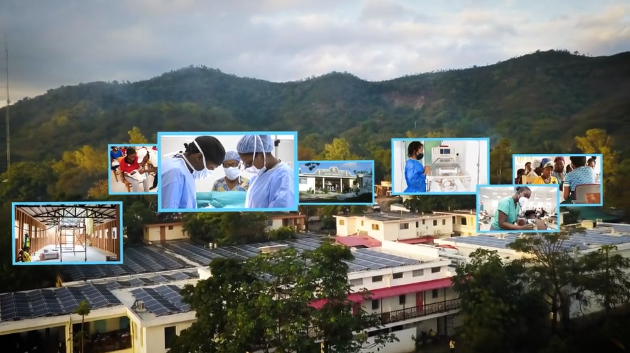 On October 27, 2022, more than 200 HEI/SBH supporters, board members, and staff joined together for our annual gala. Entitled Mobilizing Hope: A year of equity in action, the event was an opportunity for our community to join in solidarity with, and renew our commitment to, the people of Haiti amid the current humanitarian crisis. 
This year's powerful program, which was streamed at Saint Cecilia Parish Hall in Boston as well as online, highlighted the life-saving work that took place at St. Boniface Hospital in the year since the August 2021 earthquake. Attendees learned about how our clinicians saw more than a quarter million patient visits while leading the response to the disaster and navigating ongoing unrest. The gala also featured poetry by Danielle Legros Georges and tributes to HEI/SBH Board Member Emerita Barrie Landry and the heroic staff of St. Boniface Hospital.
You can watch the full event above, accompanied by the event program and Journeys to Health booklet.