Babies born sick or prematurely require specialized care to ensure they survive and thrive. HEI/SBH has the only fully functional, 24/7 Neonatal Intensive Care Unit (NICU) in southern Haiti—one of only four NICUs in the entire country.
Because of the high-quality, lifesaving care we provide for neonates, women come from every corner of Haiti to deliver at our facility. Each year, we admit approximately 1,000 babies to our NICU for intensive care.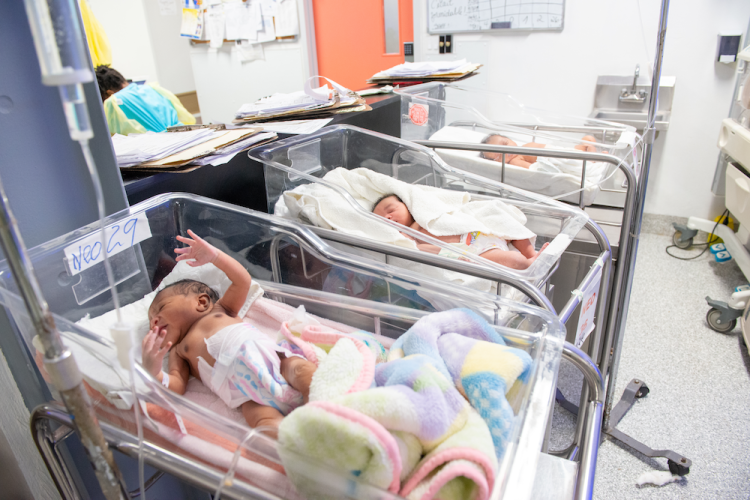 Our NICU is the only facility in southern Haiti with working incubators and infant warmers. These are crucial pieces of equipment that help stabilize infants' body temperature. While they are standard equipment for any US-based hospital, most hospitals in Haiti do not have them.
Without this equipment, newborns are highly susceptible to hypothermia, which can quickly become fatal. Our state-of-the-art NICU also has bili lights for treating newborn jaundice and continuous positive airway pressure (CPAP) machines to help infants breathe more easily—two common needs for our patients.
Our neonatal mortality rate is extremely low, as we are dedicated to continuous quality improvement. We regularly examine our practices and make adjustments to provide the best care for our youngest patients.
Our clinicians also participate in trainings each year to stay abreast of best practices in intensive neonatal care. Thanks to our staff's hard work and compassionate care, more babies are going home healthy—which is what all babies deserve.