Throughout the first two decades of the AIDS epidemic, long-term antiretroviral (ARV) treatment wasn't possible for people infected with HIV in the south of Haiti. However, in 2004 the U.S. President's Emergency Plan for AIDS Relief (PEPFAR) supported SBH's efforts to begin providing treatment to HIV-positive patients. Since then, our HIV/AIDS program has expanded into an extremely successful long-term treatment and support program that has changed HIV from a death sentence into a chronic illness for many people in Haiti.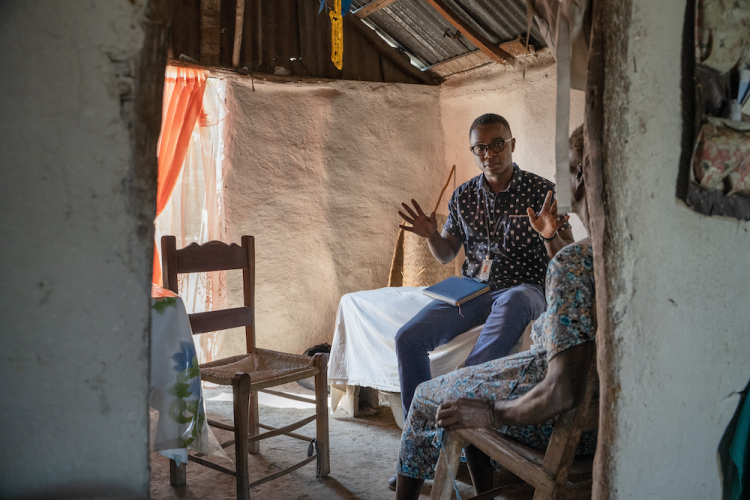 Nationwide, 85% of people living with HIV/AIDS in Haiti are on sustained ARV therapy, and 73% have achieved viral suppression. At SBH, we had more than 1,400 HIV-positive patients enrolled in our program in 2022. In total, 100% of our HIV-positive patients receive ARVs and 80% have achieved viral suppression.
To reduce mother-to-child transmission, every pregnant woman is tested for HIV/AIDS and provided free, comprehensive care with a positive diagnosis. All patients in our HIV/AIDS program also receive ongoing support from our community health team as well as the medical and psychosocial teams at SBH.
The SBH HIV/AIDS program has regularly received awards for Best Quality HIV/AIDS Program in Haiti and Best HIV/AIDS Program Coordinator.