Our infectious disease center opened in January 2019, thanks in part to funding from USAID and the generosity of the American people. It is the only facility of its kind in southern Haiti, and one of the only places in the country where patients can receive safe and dignified care for infectious diseases.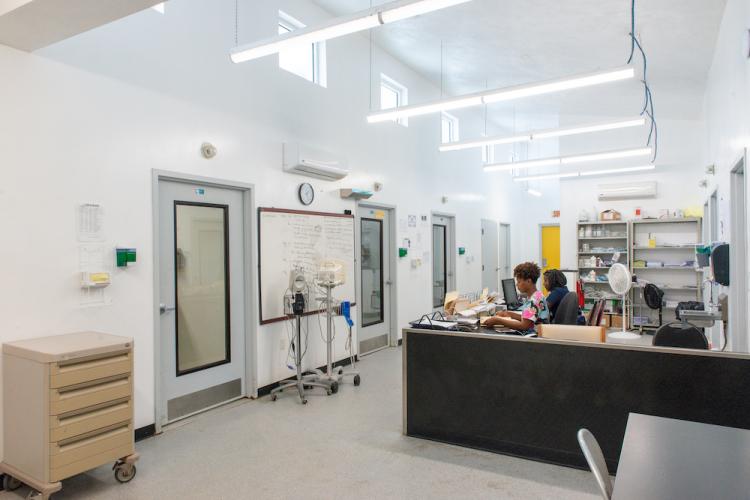 Due to limited water and sanitation infrastructure as well as limited access to healthcare, including preventive care, the people of Haiti suffer from many infectious diseases that have been eradicated in wealthier nations. These diseases of poverty, like tuberculosis and typhoid, attack indiscriminately and spread quickly. Thanks to our community health program and our capacity to prevent, treat, and trace infectious diseases, we have seen dramatic reductions in infectious disease case counts in our catchment area.
Recognizing our unique capacity to safely care for patients with infectious diseases, in 2020 the Haitian Ministry of Health (MSPP) designated SBH as the sole referral site for COVID-19 patients in southern Haiti.
Our state-of-the-art infectious disease center contains six negative pressure isolation rooms designed to help patients heal comfortably while preventing the spread of contagions. The ward also features two spacious, six-bed inpatient rooms for adults receiving longer-term care, as it can sometimes take several months of treatment for a patient to be well enough to return home. The ward's staff is highly trained in the treatment and containment of infectious diseases and works hard to ensure that every patient is treated with compassion and dignity.