Story
Welcoming Triplets: Naromie's Story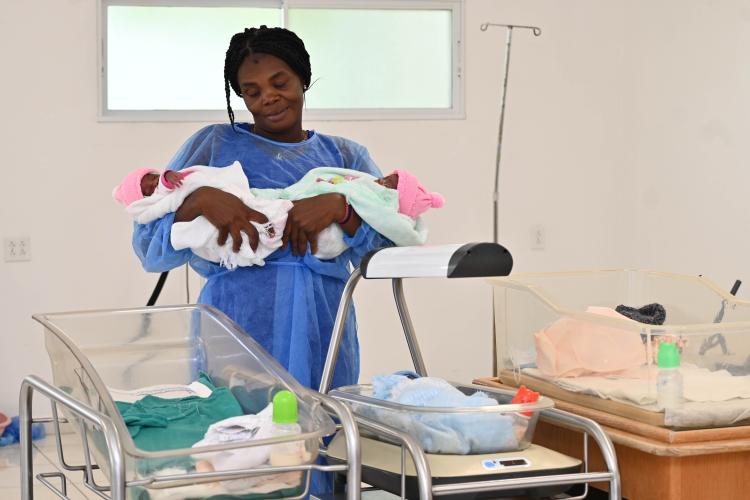 "The 31 days I spent at SBH was a beautiful experience because I grew to believe in the doctors and that my children would survive," says Naromie, a 41-year-old mother of triplets cared for at SBH. 
Naromie gave birth at a hospital in L'Asile, Nippes, which was badly damaged in the earthquake last year, and received long-term support from an HEI/SBH team. Naromie explains, "I met nurses and doctors from SBH who took good care of me. I gave birth to triplets - two girls (Dorah and Doranah) and one boy (Dorhy). 
"After I gave birth, I didn't feel well, and the children's health was not good at all. I started to cry and was scared I would lose them. A nurse from SBH assured me that my children and I would be well taken care of there. That's when I started to become hopeful."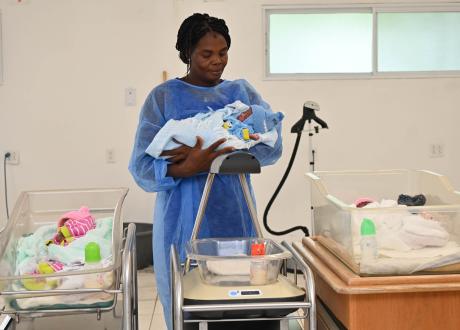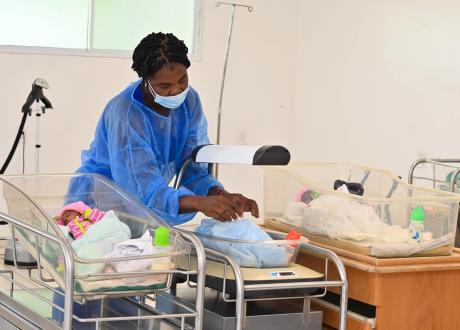 On May 7, the L'Asile hospital ambulance rushed Naromie and her triplets to SBH. All three babies would spend 31 days in the NICU since they were born prematurely and needed respiratory support. 
Naromie recalls, "When I arrived at SBH, they welcomed me well and gave me all the necessary care." She is deeply grateful to all the donors and staff who make SBH a refuge for patients like her and her children:
"I would like to thank everyone who donated to help the hospital. Without them, I would have lost my children because the hospital in L'Asile didn't have the resources to provide us with the quality care we received here. I would also like to thank the nurses who were always there 24/7 to care for my children."
"Today, my heart is so happy because I learned I am able to go home with my three children."