Story
Disaster Preparedness: "The Smart Thing To Do"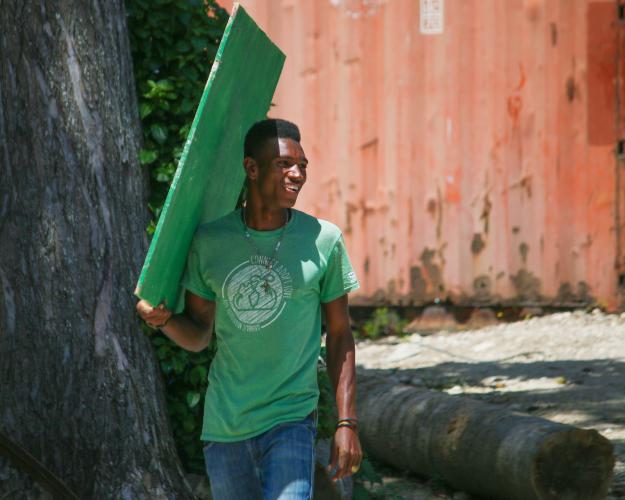 A hurricane is roaring toward your hospital. What do you need to do immediately? What do you need to do before it hits?
These were the first questions posed to SBH staff during a simulation exercise held at the end of July. The exercise included communication with staff, partners, and the community; principles of triage; and what to do in the days and weeks following an acute emergency.
Since St. Boniface Hospital is the largest and most reliable hospital in southern Haiti, other health facilities look to us for support when a disaster or epidemic strikes. We led the responses to Hurricane Matthew in 2016, to the COVID-19 pandemic, and to the devastating 2021 earthquake. When the earthquake hit, our entire staff mobilized immediately. SBH sent ambulances across the south to deliver medicines, provide first aid, and return with earthquake survivors who required hospital-based care. Together with our partners, we saved many lives.
SBH's leaders were justifiably proud of their teams, as staff successfully led the emergency response for the region. But, always looking to raise their already-high bar, they also felt there was room to improve the speed and efficiency of the response. Militza Michel, Operations Director, also wanted to think through readiness and outreach across the region. She says it's been challenging to prioritize disaster preparedness while Haiti is in the midst of ongoing crisis, but the country remains exposed to hurricanes, flooding, landslides, and epidemics as well as earthquakes. And climate change has increased the frequency of extreme weather events.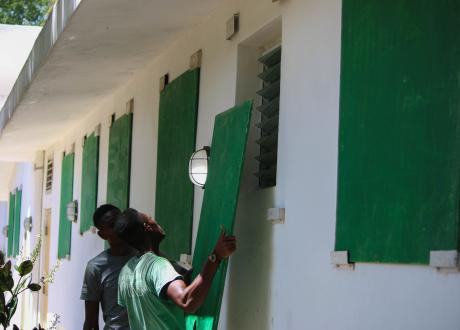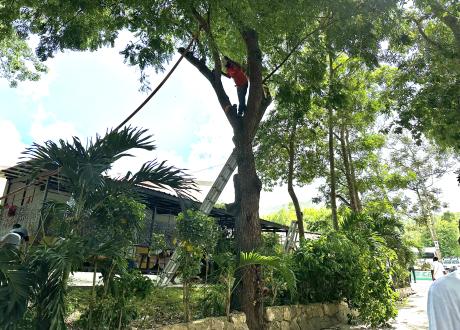 Earlier this year, Ms. Michel led a disaster preparedness training for staff, emphasizing that "disaster preparedness is not only the right thing to do, it's the smart thing to do," saving both lives and precious resources. She worked with a committee of hospital staff to establish an incident response team with clear roles and responsibilities. And she brought in an outside expert, Dr. Ben Kaufman, who is a Harvard Medical Faculty Physician at Beth Israel Deaconess Medical Center in Boston and also holds a Master's in Public Health. Dr. Kaufman has worked to design emergency care systems in countries like Haiti and Bangladesh and is fluent in Haitian Creole. He helped the SBH committee develop a written disaster response plan and facilitated the hurricane simulation exercise in July.
Less than a month later, St. Boniface Hospital was threatened by a real storm. As Tropical Storm Franklin approached Haiti from the south, forecasts and alerts were widely shared, operations teams secured the hospital buildings and grounds, and clinicians discharged patients who were well enough to return home. In the end, the storm spared Haiti. But we were proud to have made another leap forward on disaster preparedness.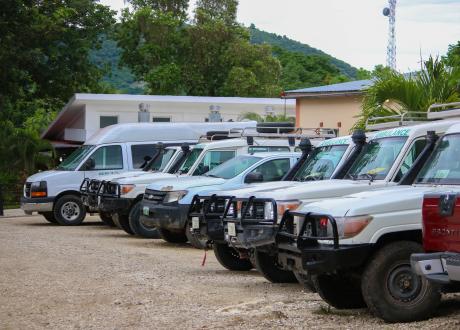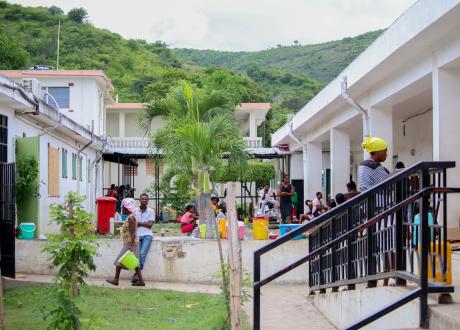 We plan to expand this work beyond SBH to the Fond des Blancs community and neighboring areas. Then, we will work with our partner facilities in the southwest to further strengthen our collective disaster readiness plans. By ensuring communities and health care facilities throughout the region are prepared to act effectively in emergencies, all of us will be able to mobilize faster and better—and save more lives.