Story
Empowering Women, Feeding Families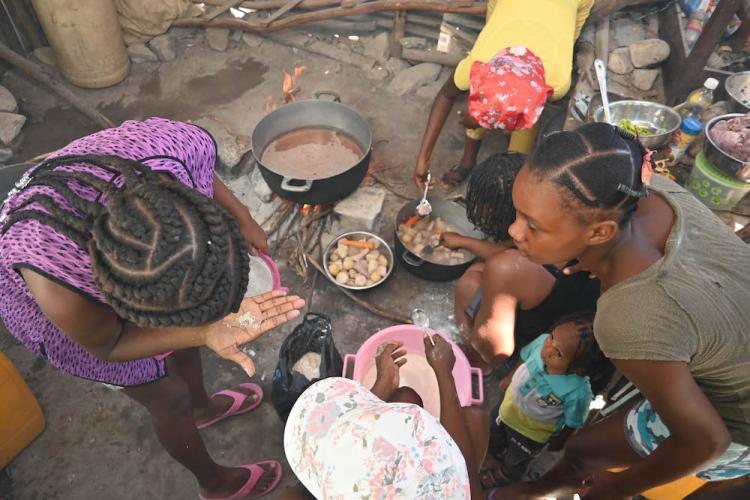 HEI/SBH's community health team is empowering women to help combat malnutrition amid rising food insecurity in Haiti.
Juliana's and Rosemita's hands move swiftly as they slice potatoes and carrots. In a small outdoor kitchen, they work with other mothers from their community to prepare a hearty meal for their families.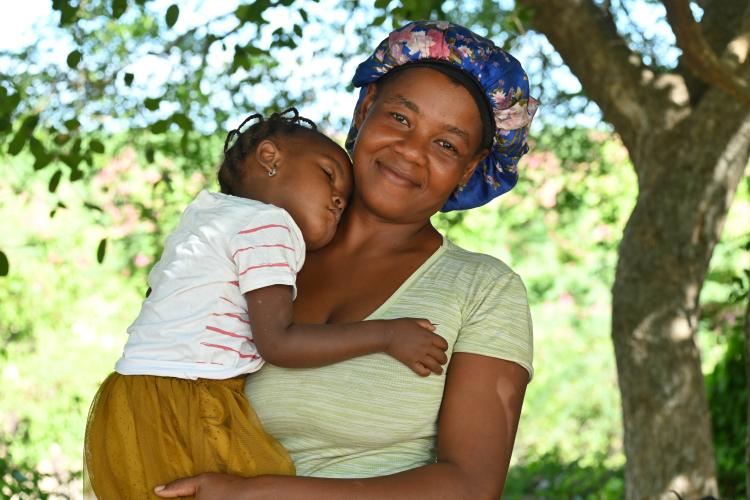 These women are members of Ti Fwaye ("little hearth"), a program that is helping combat malnutrition in the region. Through Ti Fwaye, our community health team identifies mothers of children who are thriving in communities with widespread malnutrition. Working together, they teach good cooking practices, proper feeding, and nutrition to caregivers of malnourished children. During this session, the mothers worked together to make a hearty meat and vegetable soup with delicious dumplings called dombrèy or boy.
Food insecurity in Haiti reached crisis levels in fall 2022 as unrest, drought, inflation, and other complex factors made food more expensive and harder to find. According to UNICEF, more than 115,600 children are expected to experience severe malnutrition this year due to the ongoing humanitarian crisis in Haiti—a shocking 30% increase in pediatric malnutrition from 2022.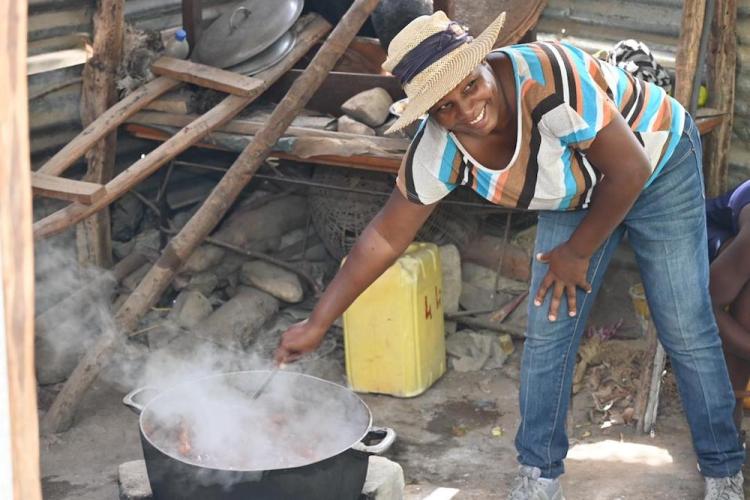 Through Ti Fwaye, mothers like Juliana and Rosemita are learning how to best keep their children healthy and strong through this crisis. Ti Fwaye's companion program, Jaden Mwen ("my garden"), is also providing much-needed support for women and their families. In Jaden Mwen, a local agronomist teaches women how to grow their own produce at home. The participants can then use their produce to cook healthy meals, and can sell the surplus in local markets to help generate income. 
"The Ti Fwaye program is very important because there are many things we didn't know, and now we know how to take [better] care of ourselves and our children," says Juliana. Rosemita agrees, saying, "When I came to the Ti Fwaye program, I saw how I could feed my daughter differently. Now she has become healthy and gains weight rapidly."
Together, Ti Fwaye and Jaden Mwen are empowering women to be leaders in their communities and in their families.